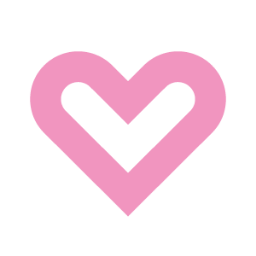 Lover.ly -- search, save, shop and share wedding ideas in one place.
By Kellee Khalil for Lover.ly
Being a bridesmaid has its stressful moments, but there's nothing quite like being there for your BFF on her big day. You're there to calm her nerves before she walks down the aisle, you're among the first to see her in her wedding gown (and tear up over how gorgeous she looks!) and, most importantly, you're there to stand up beside her as she promises forever to the one she loves.
Below, browse some of the sweetest bride/bridesmaid moments -- guaranteed to make you say "awww."

Photo by: The Reason via Lover.ly

Photo by: Beth Carter Photography on Polka Dot Bride via Lover.ly

Photo by: Lindsey Gomes on Glamour & Grace via Lover.ly

Photo by: Love Bird on Bridal Musings via Lover.ly

Photo by: Sass Studios on Polka Dot Bride via Lover.ly

Photo by: Stephanie Oakes Photography on Bridal Musings via Lover.ly

Photo by: You Can't Be Serious on Polka Dot Bride via Lover.ly

Photo by: Dreamlove Wedding Photography on Heart Love Weddings via Lover.ly

 Photo by: Sweet Little Photographs on Bridal Musings via Lover.ly

Photo by: EE photography on Society Bride via Lover.ly
More from Lover.ly:
Browse hundreds of beautiful bridesmaid dresses
Choose the perfect thank-you gift for your bridesmaids
BEFORE YOU GO
PHOTO GALLERY
Celebs Who Were In Regular People's Weddings