Recognize this dreamy, sullen bird? Come on, book nerd, this 17th century Dutch painting is just calling your name.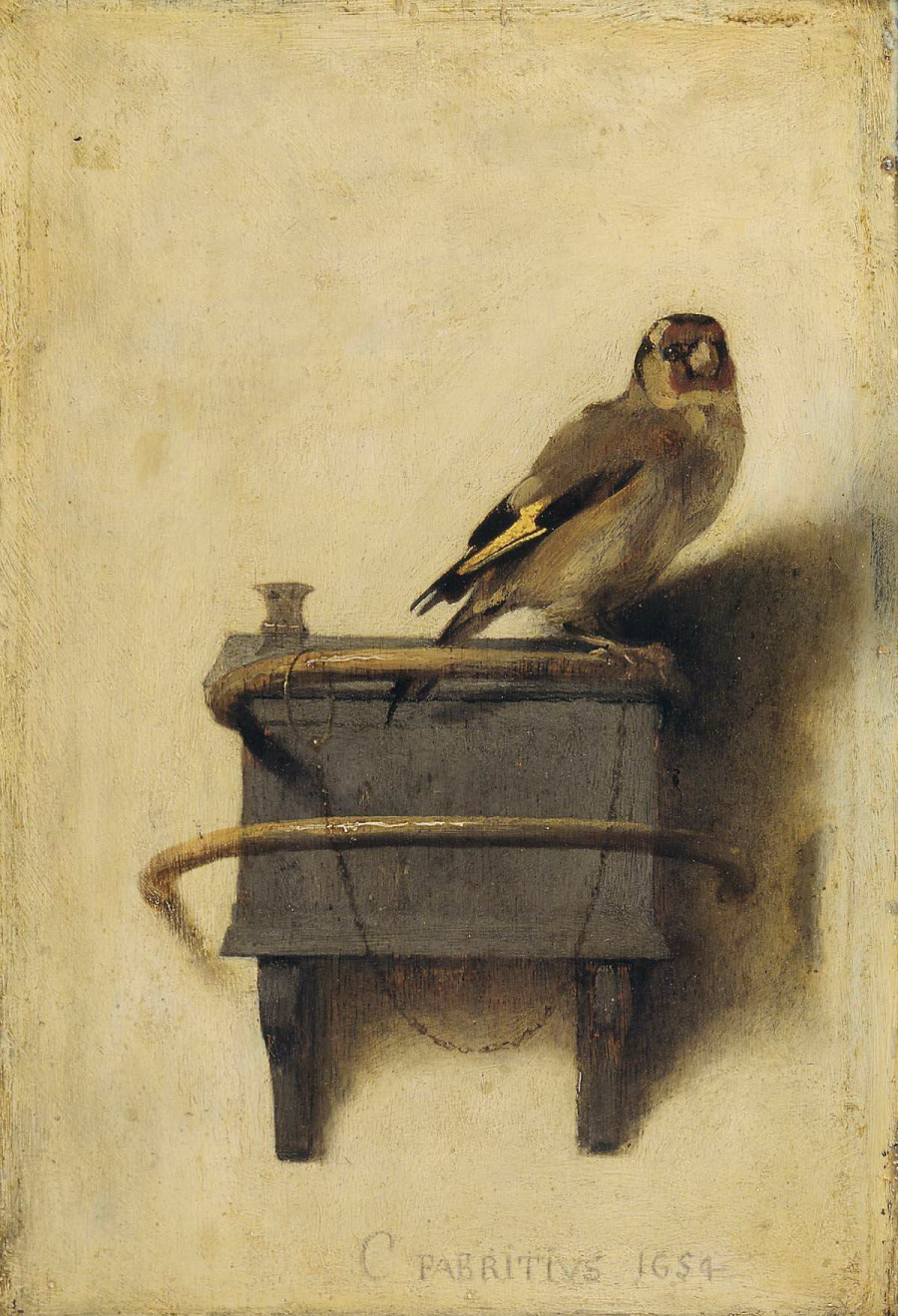 The answer? Why, it's the goldfinch from Donna Tartt's buzzed about book, "The Goldfinch." You might have identified its tiny beak and detailed plumage, both of which peek out of the author's pseudo-torn cover.
The 1654 work of art by Carel Fabritius -- a character, of sorts, in Tartt's 2013 release -- is on view at the Frick Collection in New York City, part of the "Vermeer, Rembrandt and Hals: Masterpieces of Dutch Painting from the Mauritshuis" show up until January 19, 2014. This is no doubt an art opportunity only serious painting enthusiasts and contemporary literature devotees will enjoy, but for those obsessed with Tartt's novel, we know you won't miss it.