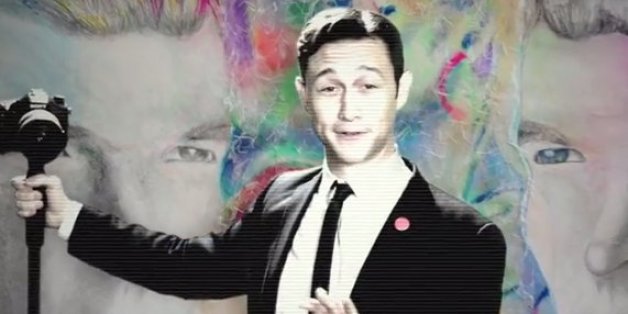 Pivot announced that it would renew "HITRECORD On TV" for a second season at the TV Critics Association Press Tour.
Joseph Gordon-Levitt's variety show has yet to air -- the first episode premieres on Jan. 18 -- but the first episode is available to stream on YouTube. The show features short films, live conversations, performances and an appearance from Tony Danza.
According to journalists who were tweeting from the conference, Joseph Gordon-Levitt said, "HitRECord is a production company; instead of hiring a set full of people, we open those doors thru the internet so anyone can contribute." Gordon-Levitt directs the open-source collaboration, but the content is not user generated. A reporter tweeted that he said, "We just want to make a show that we think is great and that the community thinks is great."
In a sneak peek, Elle Fanning stars in a short film as a night blind girl who finally sees the stars. The clip blends animation with live-action shots, and creates a beautiful story about family and hope.
UPDATE: In a statement from Pivot, network president, Evan Shapiro said, "Joe and thousands of artists around the world have come together to create something truly revolutionary -- a magical one-of-a-kind mix of genres, media and talent. We are thrilled to extend our relationship with Joe and the team on a second season to bring a spotlight to even more talented RECorders on Pivot."
"HITRECORD On TV" Season 1 premieres on Jan. 18 on Pivot, but you can watch the first episode on YouTube.
BEFORE YOU GO
PHOTO GALLERY
2013 Renewal Index: Canceled, Renewed & On The Bubble Shows