Nothing quite compares to the power of a photograph to communicate the goings on in the world, captured in the thick of things. Ranging from the serious to the silly, these photos offer peeks into various events around the world this week.
1. In Brazil, people play soccer against a brilliant sunset at Rio de Janeiro's Ipanema Beach on January 9, 2014.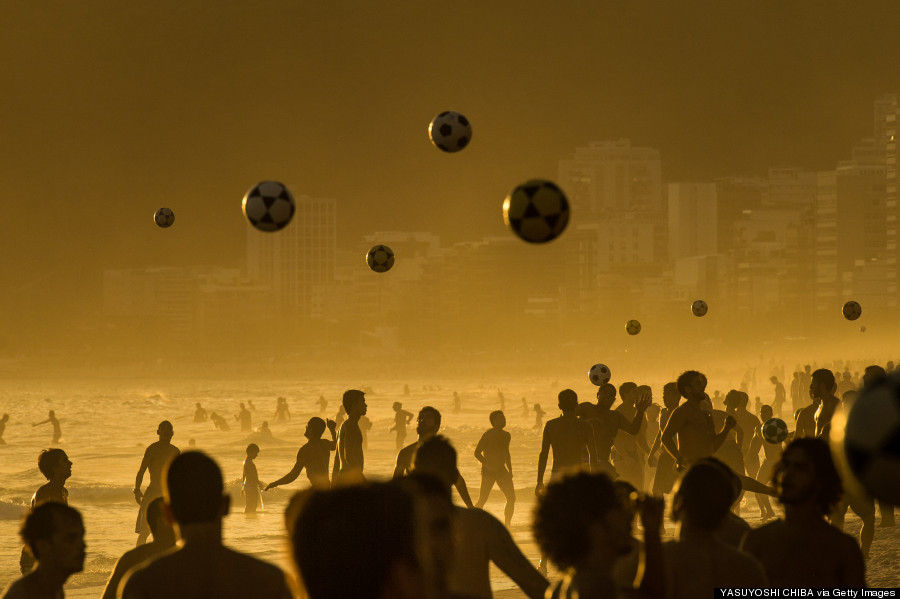 Yasuyoshi Chiba/AFP/Getty Images
2. In Indonesia, Mount Sinabung spews volcanic ash and lava near Karo, North Sumatra on January 9, 2014. The volcano shot ash into the air 30 times on January 4.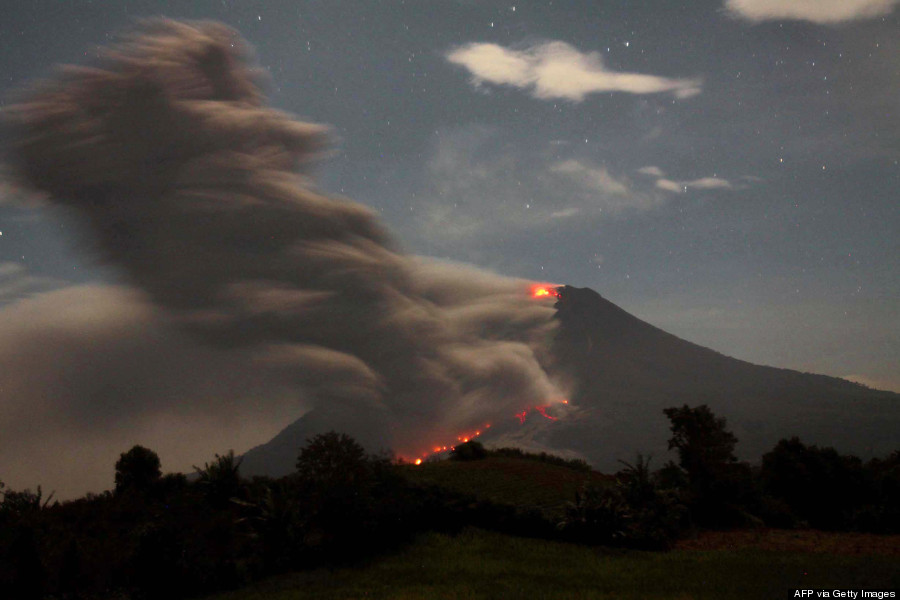 ATAR/AFP/Getty Images
3. In the Central African Republic, a French soldier talks to curious children as he mans a roadblock in the Miskine neighborhood of Bangui on Monday, Jan. 6, 2014. AP Photo/Rebecca Blackwell
4. In the U.S., ice forms on rocks along the Brooklyn waterfront across from lower Manhattan in New York, Tuesday, Jan. 7, 2014. AP Photo/Peter Morgan
5. In Bulgaria, men perform a traditional dance in the icy winter waters of the Tundzha river in the town of Kalofer as part of the Epiphany Day celebrations on January 6, 2014.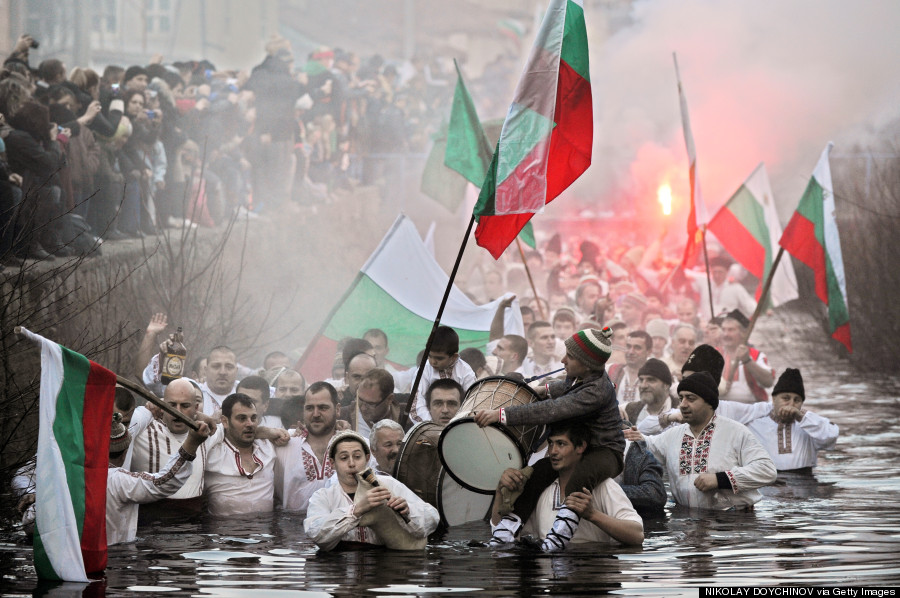 Nikolay Doychinov/AFP/Getty Images
6. In Iraq, a police commandos unit marches during a ceremony marking Police Day at the police academy in Baghdad on Thursday, Jan. 9, 2014. AP Photo/Karim Kadim
7. In Nepal, children feed pigeons in Durbar Square in Kathmandu on January 9, 2014. Home to the palaces of Malla and Shah kings who ruled over the city, Durbar Square is listed as a UNESCO world heritage site.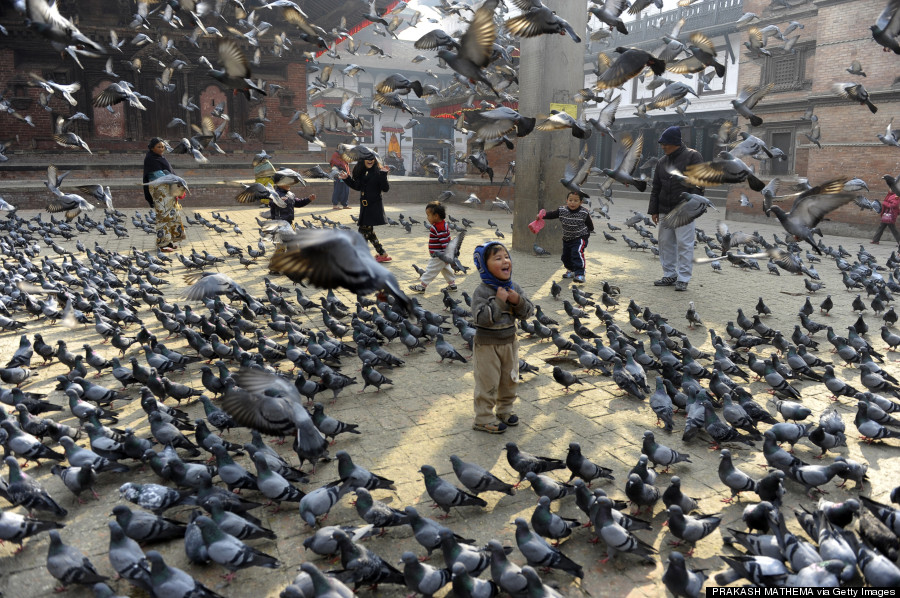 Prakash Mathema/AFP/Getty Images
8. In India, a participant flies a train of kites at the International Kite Festival in the Rann of Kutch, a seasonal salt marsh located in the Thar Desert on Friday, Jan. 10, 2014. AP Photo/Ajit Solanki
9. In Colombia, a float parades in the 'White Day' celebration on January 6, 2014, during the Blacks and Whites Carnival, the largest festivity in the south-western region of the country.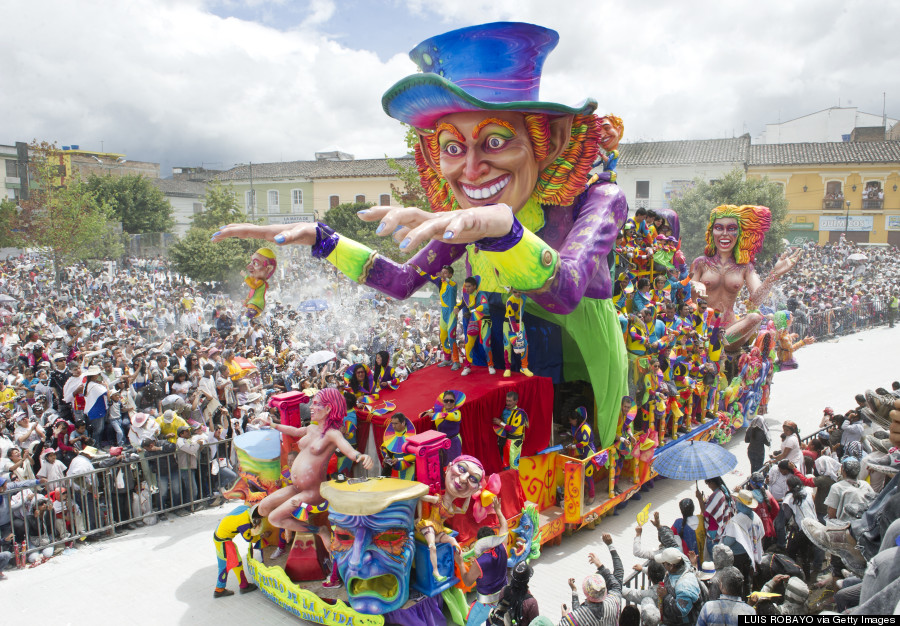 Luis Robayo/AFP/Getty Images
10. In the West Bank, a Palestinian holds stones to hurl at Israeli forces during clashes at a protest against the expansion of the nearby Jewish settlement Ofra on Friday, Jan. 10, 2014. AP Photo/Majdi Mohammed