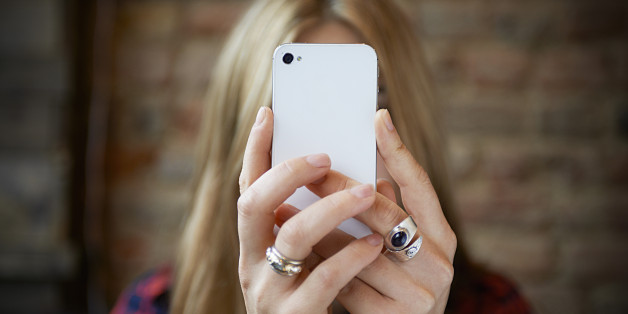 This article was written by teen reporters from The Mash, a weekly publication distributed to Chicagoland high schools.
By Brian Loomis, Hersey, and Rand Jassar, Niles West
"We grew up together in the halls of Fairview and then ventured onto the walls of Niles West. I cannot believe that you're gone. JT, there are so many words left unsaid, so many actions I wish I had done differently. Your creative mind was one of the things I will remember you by. Rest in peace JT, you will always be remembered —Feeling Shocked."
Niles West senior Michelle Sproat posted that message on Facebook in early October after finding out that classmate Julian "J.T." Fontelera died.
"It was kind of my own memorial to him even though we weren't that close," Sproat said. "I kind of felt sad obviously because of the event I was responding to, but I also felt a sense of closure because I'm a writer and that's how I deal with these situations, by writing my feelings. Other people at the school were going through the same thing and they were able to relate to what I had posted."
While Sproat's post was somber, others have taken grieving on social media to the extreme.
"I have a friend whose boyfriend was shot and killed," King senior Bria Carter said. "I understand that she misses him, but every five minutes she tweets about him. I respect that (some) people grieve longer than others, but when you (need to grieve) longer, grieve in private with those who will help you through it — not social media."
The social media space is where the mourning process gets complicated and a bit overwhelming. Most people like Sproat and Carter's friend log onto their Facebook accounts or whatever social media outlet they have and express how they're feeling.
But how much is too much? Where should that fine line be when people are talking about death?
SELFIES AT FUNERALS
These questions were up for discussion last fall when the creation of a new Tumblr site, appropriately (or not so appropriately) titled "Selfies at Funerals," made national headlines.
The site, which launched on Oct. 28, and others, such as "Selfies At Serious Places," has featured young people who took photos of themselves that involved a funeral or memorial in some way, including some with the deceased lying in a casket in the background and others at Holocaust-related sites. Understandably, these images incited controversy.
The "Selfies at Funerals" site only has two pages and is no longer being updated, but for the brief life that it had, it managed to divide people on how you're supposed to deal with the deaths of friends and family members on social media.
Even President Barack Obama drew flack last month after taking a selfie with Danish Prime Minister Helle Thorning-Schmidt during Nelson Mandela's memorial service.
ONE SIDE: IT'S A SUPPORT SYSTEM
Pamela Rutledge, the director of the Media Psychology Research Center, said that taking selfies at funerals is a part of the visual culture we live in, and added that social media acts as a support system for its users.
"It makes sense to document things that are difficult," Rutledge said. "It validates someone's own grief to see others going through the same things. Friends are responding in (a) way that is most helpful to that kid."
Dr. Talmadge Wright, an associate professor at Loyola University, added that technology and social media are tools that help people share pre-existing habits.
"I often say this: What technology does is it doesn't fundamentally change human-nature relationships, it amplifies existing tendencies that are there — (whether) for good or evil, either one, it doesn't matter," he explained.
Eighteen-year-old Eddy Nubine Jr., a freshman at Lone Star College-CyFair in Cypress, Texas, created the "RIP Hadiya Pendleton" Facebook page to memorialize the 15-year-old King honor student who was shot and killed about a week after performing in Obama's inauguration festivities. Nubine had never met Pendleton, but her story impacted him.
Nubine created the page nearly a year ago and it has received more than 184,000 likes.
"Her story really touched my heart, so I wanted to make a memory of her because it was just so touching," he said. "The page just grew automatically."
Carter, the King student, also decided to share her grief after Hadiya's death.
"After Hadiya passed and after my grandmother passed, I made Instagram posts basically to reflect on their lives and talk about how much they will be missed," she said.
Hersey senior Morgan Harris posted a status to her own Facebook page after losing a friend. "It was my way of showing how much I loved the person and that I still think about them every day," she said.
THE OTHER SIDE: IT'S A MOCKERY
While there are those who see grieving through social media as a positive outlet, there are also those who see these posts as callous or insincere.
Jay Remer writes a column and runs a website as the Etiquette Guy, and is known for sharing his opinion on the appropriate ways to handle certain situations.
Remer said it may be an issue of adults not teaching children how to mourn properly that gives teens the idea that social media is a reasonable outlet.
"For young people who haven't experienced the process much, social media seems that it is acceptable behavior," he said.
Mather senior Zade Kurdieh said he doesn't understand online grieving.
"I don't always see the point of why posting it on social media networks is necessary, but, hey, people do it," he said. "If they want to inform others, that's cool. I feel like it's a way to cope with a situation with attention."
That's not to say that using social media as a way to cope can't have consequences: Tweets and posts can be misinterpreted or come off as insincere.
Rutledge cautioned, "Remember that there are a lot of people in pain and to have compassion and awareness for other people. … People need to be thoughtful as these thoughts can tear families apart."
Hersey junior Isabella Murray agrees, "Posting tragedy on social media can draw a lot of negative attention to issues and can give people reasons to judge or offer opinions on personal matters.
"Sometimes it's uncomfortable because it seems like an impersonal way to sympathize for people's tragedy," she said.
the future of GRIEVING
But for many, social media has not only made the grieving process more social, it could one day change the way we conduct funerals, said Wright, the Loyola professor.
"I think that social media gives you a way to reach out to people you wouldn't ordinarily talk with in a way that says to people, 'I'm hurting here, can you help me?' And people will be supportive. And I think that's invaluable—really invaluable.
"And maybe down the line we'll be developing new rituals around social media and grieving will be incorporated into memorial services," Wright said. "I mean, even think about losing someone and imagine having your laptop opened at a memorial service with a Facebook page there—the person's Facebook—and people sending messages from all over the world at the memorial service, and then reading those messages as a part of the service.
"I mean, how powerful that would be? How immensely rewarding for those who are left behind? It would give a sense of closure; that other people now are responding."