Jennifer Lawrence will make headlines once again after her epic stunt at the Golden Globes on Sunday (Jan. 12).
The "American Hustle" star snuck up on Taylor Swift while she was being interviewed by Ryan Seacrest on the red carpet for E! News. The 23-year-old made a mischievous face as she creeped up the staircase to where Swift was standing.
Once Swift realized Lawrence was behind her, she laughed and gave the fellow nominee a hug.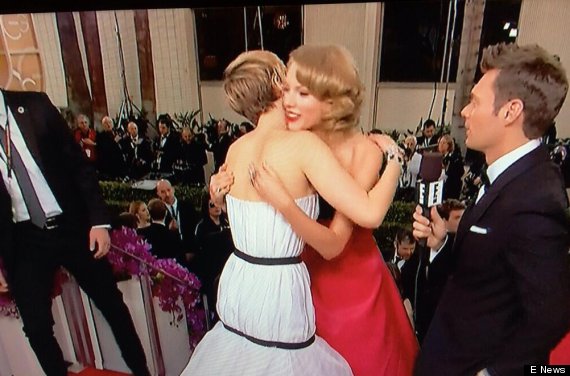 This. is. everything.
BEFORE YOU GO
PHOTO GALLERY
Golden Globes MAIN gallery