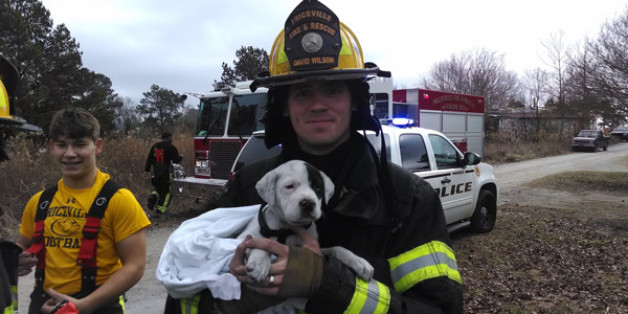 Last week, an adorable photo of a dog popped up on Reddit, and it instantly captured the Internet's attention.
In the photo, the little pooch is wrapped in the arms of a firefighter from the Priceville Volunteer Fire Department of Priceville, Ala., who had just rescued the pit bull puppy from a house fire.
The rescue story will absolutely melt your heart.