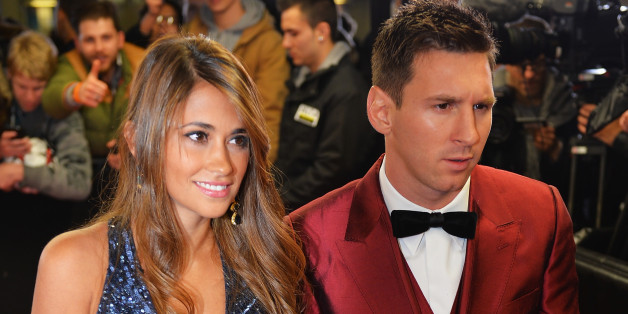 Befitting their sport's reputation as "the beautiful game," the stars of world soccer broke out the designer finery for the FIFA Ballon d'OR gala in Zurich. Many of them were also accompanied by their lovely wives and girlfriends.
While accustomed to holding the spotlight on the field, both Lionel Messi and Cristiano Ronaldo appeared quite happy to be sharing camera flashes on the red carpet. Ronaldo, who would be named the best player of 2013 during the ceremony, was accompanied by model Irina Shayk and Cristiano Ronaldo Jr. Sporting a flashy red suit, Messi, who had taken home the prize in the four years prior, walked the red carpet with his wife, Antonella Roccuzzo.
Here is a look at the glamorous scene at the Kongresshaus.
PHOTO GALLERY
PHOTOS: Ballon d'Or Gala