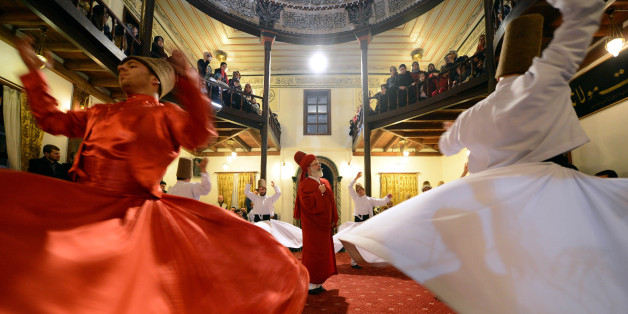 Milad an-Nabi, also known as Mawlid al-Nabi, is a holiday celebrated by some Muslims which commemorates the birth of the Prophet Muhammad.
It takes place on the 12th day of the Islamic month of Rabi al-Awwa.. Some celebrate by remembering episodes from the life of the Prophet Muhammad or by reciting devotional poetry and hymns.
Religion News Service blogger Omid Safi explains:
As we celebrate the birth of the Prophet Muhammad (the Mawlid), it is good to reflect on the ways in which various memories of Muhammad have continued to reverberate through Islamic society. One of the loveliest has been through a distinctly Turkish tradition called Mevlud (also spelled as Mevlut) which recalls and celebrates the birth of the Prophet. These poems, which might well be called the Nativity of Muhammad, would be recited on major life occasions, and have been for centuries a key part of the devotional life of Ottomans. While there are multiple versions of these poems, perhaps the most well-known and beloved Mevlud is that by Suleyman Chelebi.
BEFORE YOU GO
PHOTO GALLERY
Amazing Mosques