For the first time in nearly a century, the Chicago Cubs again have a mascot.
On Monday, the Cubs unveiled "Clark," their new mascot. Here he is in all his backwards cap-wearing glory: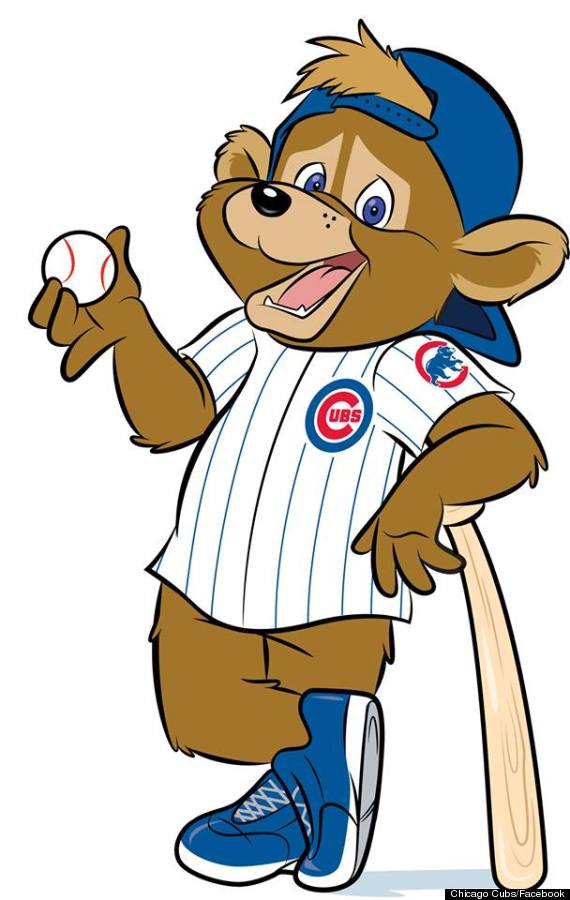 According to MLB.com, the mascot is set to make its first appearance at the Advocate Illinois Masonic Medical Center's pediatric developmental center on Monday evening and will also be at the Cubs Convention, which begins Friday.
As the Chicago Tribune notes, Clark is designed to help create a family-friendly environment at Wrigley Field and will greet fans visiting the Friendly Confines for games in addition to helping youngsters run the bases on Family Sundays.
Clark is the team's first mascot since they had a live bear at games in 1916 -- that bear, Joa, is Clark's "great-grandbear," according to the new mascot's backstory. Prior to that, they also had this nightmarish giant squirrel-looking thing for a time.
The 1908 World Champion Chicago Cubs at West Side Grounds. pic.twitter.com/0fVM1b8cJz

— MLBcathedrals (@MLBcathedrals) December 27, 2013
Now only three MLB teams remain -- the Angels, Yankees and Dodgers -- without an official mascot.
We sort of liked Conan O'Brien's suggestions better, especially the Jesse White clones. Time to commence the social media training for Clark, Cubs!
Still figryuing out how 2 tyype with these big pawz. Will gett lessons from @Cubs. Come back soon!!

— Clark the Cub (@ClarktheCub) January 13, 2014
Also, wouldn'tchaknowit?
The new Cubs mascot, @ClarktheCub, is basically a Tailspin character: pic.twitter.com/q6xkkp844q

— Jake Malooley (@jakemalooley) January 13, 2014
BEFORE YOU GO
PHOTO GALLERY
America's Favorite Sports Mascots 2013