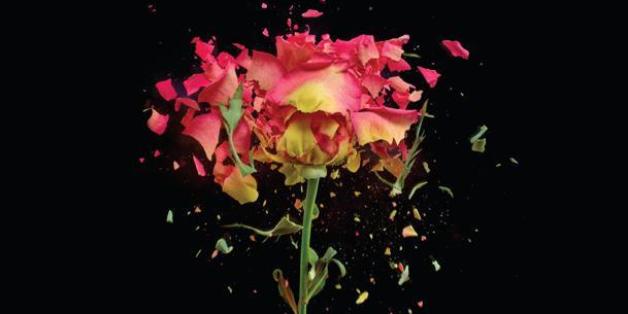 Perfect: A Novel by Rachel Joyce
Random House, $25.00
Published January 14, 2014
What is it about?
11-year-old Byron becomes anxious when he learns from a friend that the British government will add two seconds to its clocks. He pesters his mother for details of the event, thinking it will have cataclysmic repercussions. As it turns out, his concerns become legitimized -- on the day that time is altered, his mother crashes into a young girl on her bike. Byron attempts to protect his family from the accident, which only he witnesses. Eventually his path crosses with that of another anxious, isolated man, who serves as the novel's second narrator.
Why are we talking about it?
Rachel Joyce's debut novel, The Unlikely Pilgrimage of Harold Fry, was longlisted for the Booker Prize in 2012. The tidiness with which she converges disparate plot points in her first book is seen once again in her second novel.
Who wrote it?
In addition to the two novels she has written, Rachel Joyce has also written a number of plays for BBC Radio. Her first book, The Unlikely Pilgrimage of Harold Fry, began as a play she wrote while her father was sick with cancer. Of the book adaptation, Joyce says, "the book isn't about my dad. But it maybe (somehow) is about me wanting him not to die." Her latest novel is equally moving and heartbreaking.
Who will read it?
Fans of Joyce's first novel and those interested in stories told from the vantage point of an adolescent protagonist.
What do the reviewers say?
The Boston Globe: "While there is redemption, of a small sort, there is no catharsis... Byron, the heart of this novel, is not a tragic hero, brought low. He's a small boy. While Joyce's prose is seductive, reading about what happens to this vulnerable child feels like voyeurism of the worst sort, the kind of schadenfreude that not even the most careful of rituals can protect against."
Publishers Weekly: "Joyce, showing the same talent for adroit plot development seen in the bestselling The Unlikely Pilgrimage of Harold Fry, brings both narrative strands together in a shocking, redemptive (albeit weepily sentimental) denouement."
Opening lines:
"In 1972, two seconds were added to time. Britain agreed to join the Common Market, and "Beg, Steal or Borrow" by the New Seekers was the entry for Eurovision. The seconds were added because it was a leap year and time was out of joint with the movement of the Earth. The New Seekers did not win the Eurovision song contest but that had nothing to do with the Earth's movement and nothing to do with the two seconds either."
Notable passage:
"When the secret came out it was by mistake. It spoke itself. It was like having a dog that ran into other people's gardens before you could do anything about it, except that they had no dog, of course, because pet hair made his father sneeze."