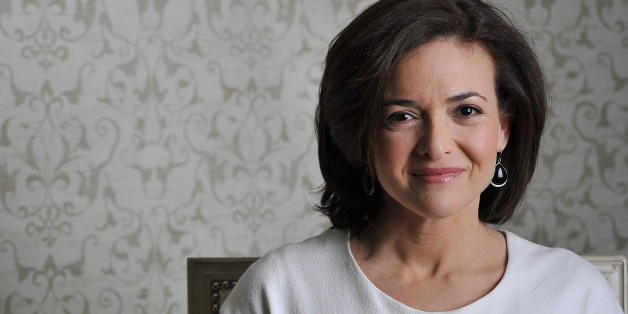 Since its release last year, Sheryl Sandberg's Lean In has risen from book title to cultural shorthand for women taking more agency over their professional lives. In April, Sandberg and Alfred A. Knopf will release an updated version, titled Lean In For Graduates, addressed specifically to young people entering the workforce, negotiating salaries, and beginning to plan their long-term personal and professional trajectories.
The Facebook COO told USA Today: "I never imagined in a billion years (the book) would spark this amount of conversation ... The energy around college campuses is exciting -- it gives us hope for the future." The second edition of the book features six additional chapters, including advice for "how millennial men can lean in." Welcome, fellas.
Sandberg's original book sparked a national conversation about whether workplace feminism is a luxury of the upper-middle class -- and we're thrilled she is now addressing the message to a demographic that can get a headstart engaging in a dialogue on these issues.
CORRECTION: A former version of this post stated incorrectly that Sandberg would visit many of the 200 schools in 17 countries with on-campus Lean In circles. While Sandberg often visits Circles, no such tour was either planned or announced by Sandberg or Lean In.
BEFORE YOU GO
PHOTO GALLERY
11 Quotes From Sheryl Sandberg's "Lean In"