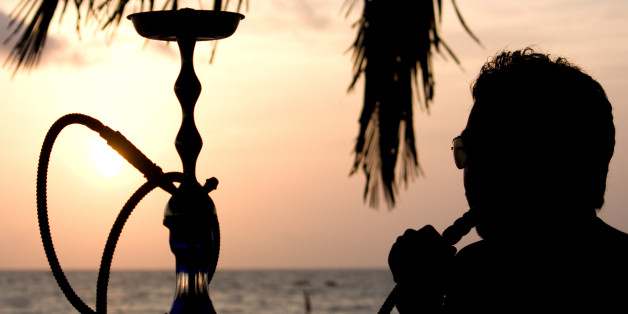 Smoking hookah, a flavored tobacco product inhaled through an elaborate water pipe, in place of traditional cigarettes is a growing trend, but few places in the United States have seen the popularity of this activity take off like it has in Florida. According to the Florida Youth Tobacco Survey, teenage girls in Florida have now caught up to boys with the rate of smoking hookah, and of all teenagers, Hispanics are the most likely to try and then continue the habit.
"Hookah smoking is associated with a host of smoking-related health problems including but not limited to cardiovascular disease, oral disease, cancer and decreased (lung) function," said Adrienne J. Heinz, a postdoctoral research fellow at the Stanford University School of Medicine in California, to Reuters. "Hookah and cigarette smoke contain many of the same toxins."
According to the Centers for Disease Control (CDC), hookah is not a safe alternative to cigarettes, and in fact, users of hookah may be exposing themselves to more toxins than individuals who light up an occasional cigarette. Because hookah is smoked on average for 45 minutes at a time, the tobacco smoke delivers 36 percent more tar into the body than a cigarette, 70 percent more nicotine and 15 times more carbon monoxide.
Over a five-year period, the number of teenagers in Florida smoking hookah has increased significantly.
On average, one of every 6 have smoked hookah compared to one in 9 at the start of the survey in 2007, and the number of boys who ever tried hookah rose from 12 percent to 17 percent compared to girls, who saw hookah use increase from 9 percent to almost 17 percent.
Of those teenagers, however, Hispanics had the highest rates of hookah use; not only were Hispanics (22 percent) more likely than non-Hispanic whites (19 percent) and non-Hispanic blacks (5 percent) to try hookah, they were much more likely to continue using the flavored tobacco product. Overall, some 11 percent of Hispanic teenagers in Florida smoke hookah regularly.
"There is some preliminary evidence to suggest that hookah may serve as a 'gateway' for other forms of tobacco use among individuals who would otherwise remain tobacco naïve," Heinz wrote in an email. "The most alarming aspect of hookah smoking is that it's commonly perceived as being harmless and even safe – and a far better alternative to cigarette smoking," he said. "When these positive expectations and cultural norms go uncorrected, teens will of course be more likely to experiment without first considering the health risks."
Other facts about smoking hookah include:
Water pipe smokers are 5 times more likely than non-smokers to show signs of gum disease.
Men who smoke hookahs have 5 times the risk of developing lung cancer than do non-smokers.
A single session of smoking hookah delivers 100-200 times the volume of smoke inhaled from a regular cigarette.
The charcoal used to heat hookah tobacco increases health risks by releasing carbon monoxide, toxic chemicals and metals.
The water in a hookah does not lessen the dangers associated with tobacco smoke.
Originally published on VOXXI as Smoking hookah most common among Hispanic teens in Florida
BEFORE YOU GO
PHOTO GALLERY
Latinos And Health Insurance