Winter iz coming.
For a mere $500, you can now suit your cat up in "Cat Battle Armor" -- a leather harness featuring riveted, articulated plates and a "terrifying" rack of dorsal spines.
According to Etsy shop Schnabuble, it's apocalypse meow:
"Your cat will become an unstoppable force for slaughter in this fully articulated suit, shielding him/her from foes while allowing unimpeded movement across the battlefield or living room floor."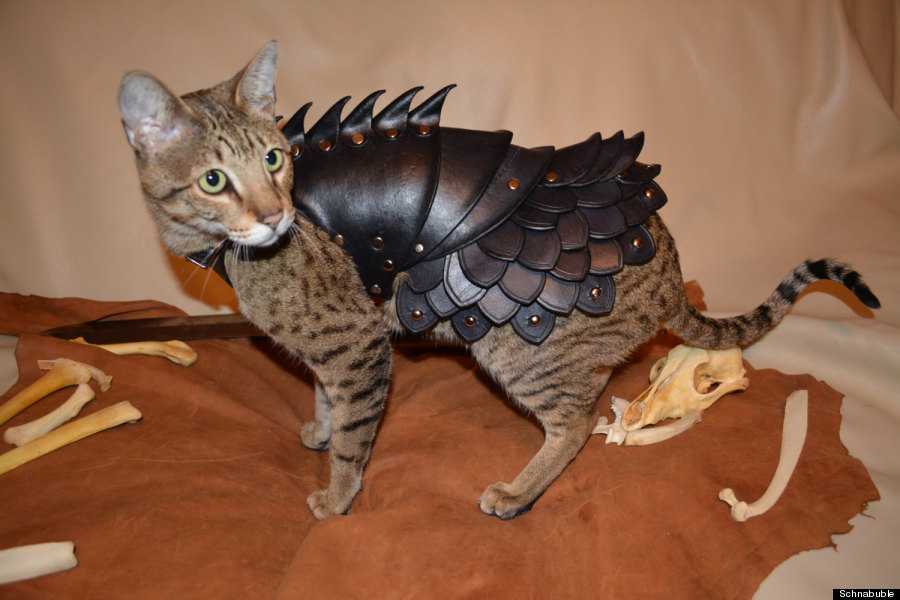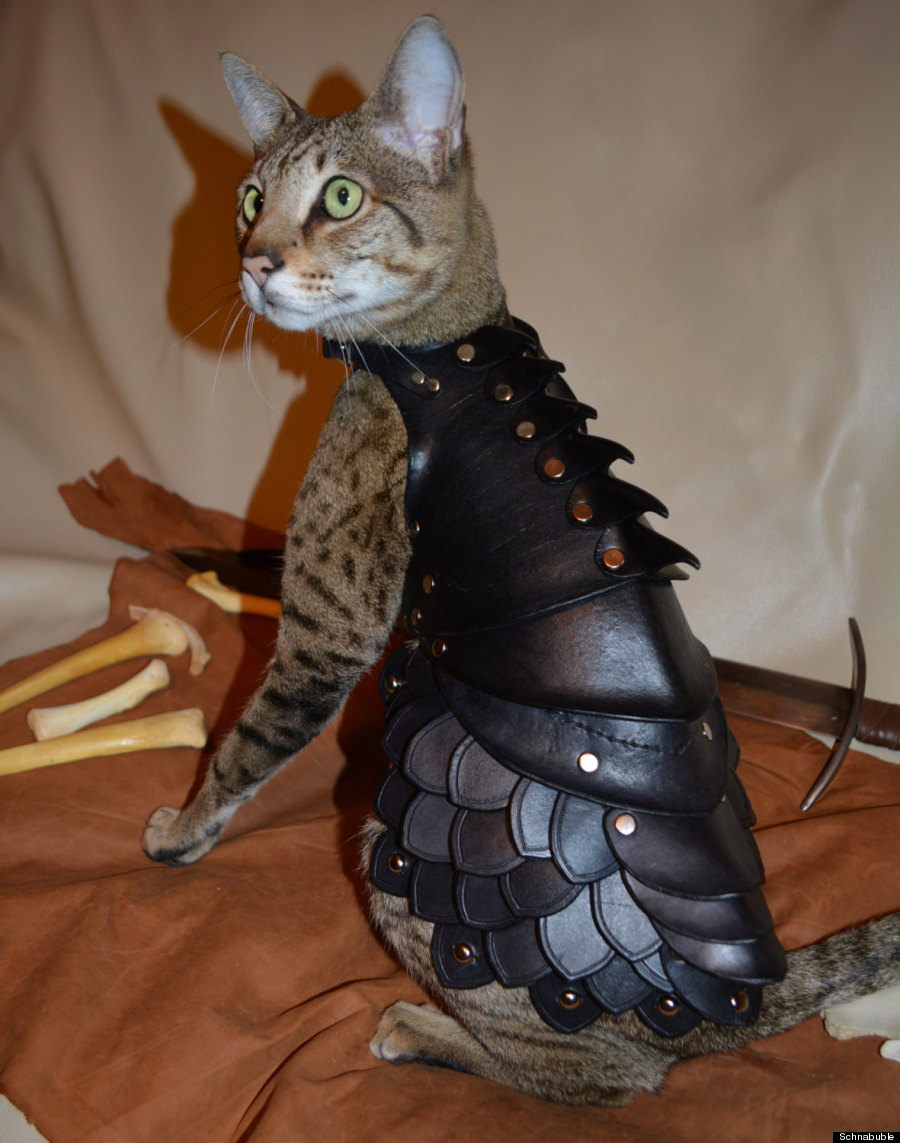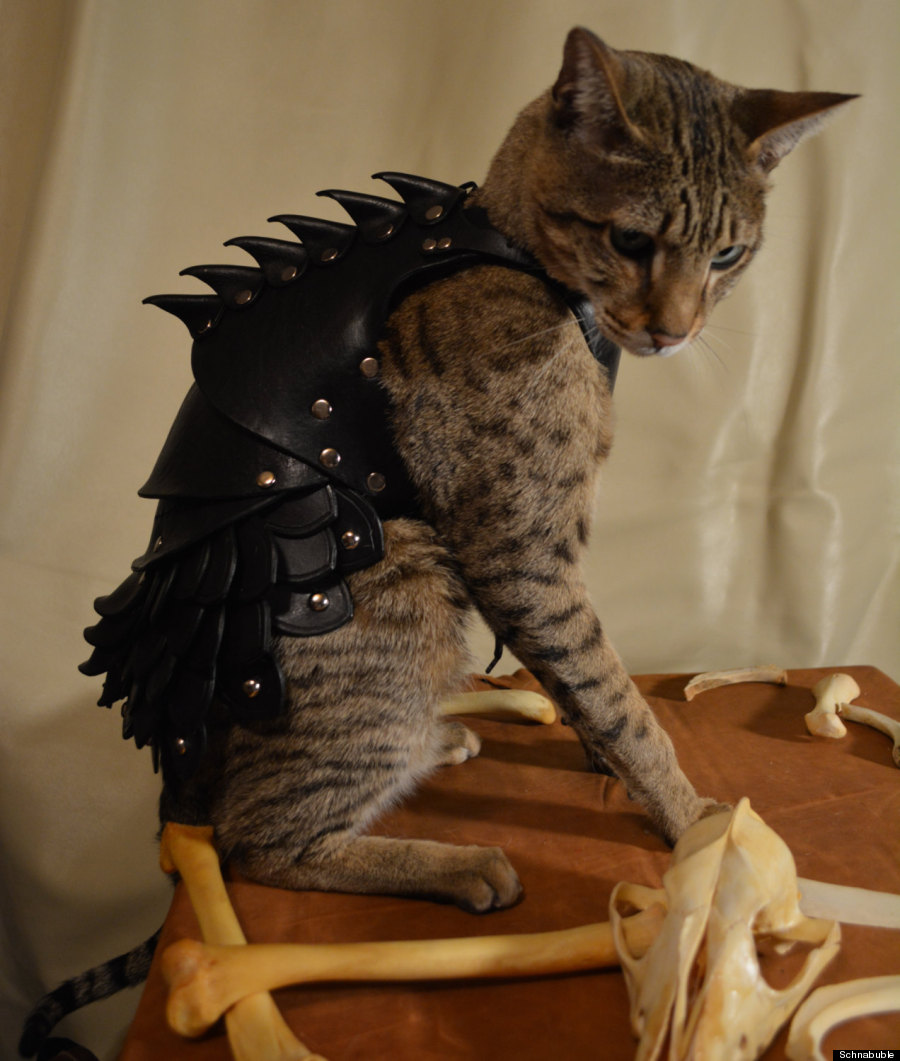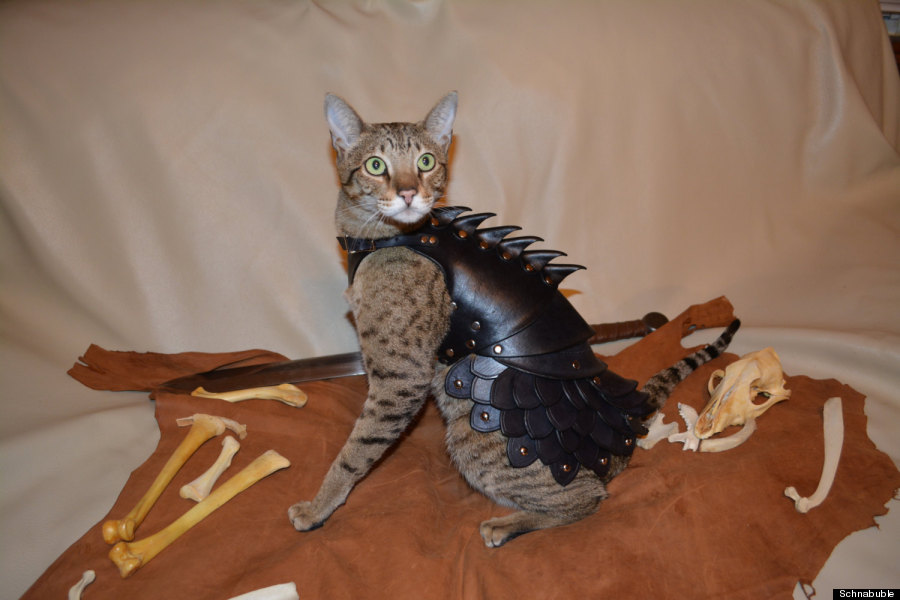 MOAR:

BEFORE YOU GO
PHOTO GALLERY
Two-headed animals and other bizarre creatures