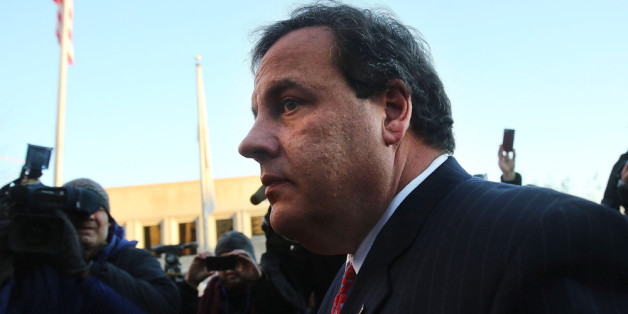 While the media may be hung up on the New Jersey Gov. Chris Christie (R) bridge scandal, the public at large appears to have other things on its mind.
A new national survey by Pew Research Center on the public's perception of Christie in recent days shows that there is very little change in how people feel about the governor despite the controversy. Sixty percent of adults surveyed said that their opinion of Christie has not changed at all, while 16 percent said they see him as "less favorable." Six percent view Christie even more favorably now than before the news broke.
Here is the chart from PRC: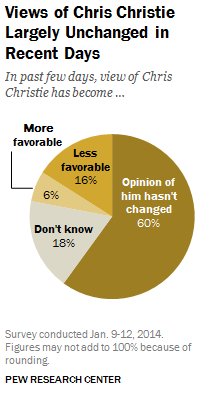 Of those who answered the survey between January 9-12, only 18 percent said that they followed the news surrounding Christie's apology and press conference "very closely." However, it seems people care a lot more about the weather than they do about political gossip. Indeed, coverage of the "polar vortex" cold snap that swept the U.S. received much more attention than the Governor-- 44 percent of the public showed greater interest in the cold weather.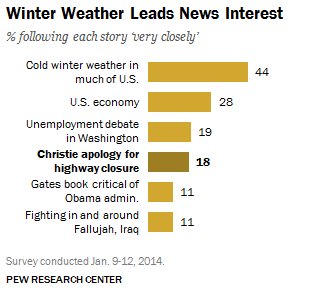 Pew's findings echo a YouGov/Economist poll conducted during Jan. 4-6 which concluded that Christie's favorability ratings remained almost entirely unchanged before and after the bridge scandal.
BEFORE YOU GO
PHOTO GALLERY
Media Lawsuits