All too often we wander into a museum hoping, if not expecting, to leave somewhat different than we entered. And still the challenge remains: In a sea of wondrous, potentially transformative artwork, how do we go about actually looking at it?
We're happy to report comic artist Grant Snider has come to our aid, providing us with a smile-inducing pictorial guide to respectfully admiring an objet d'art.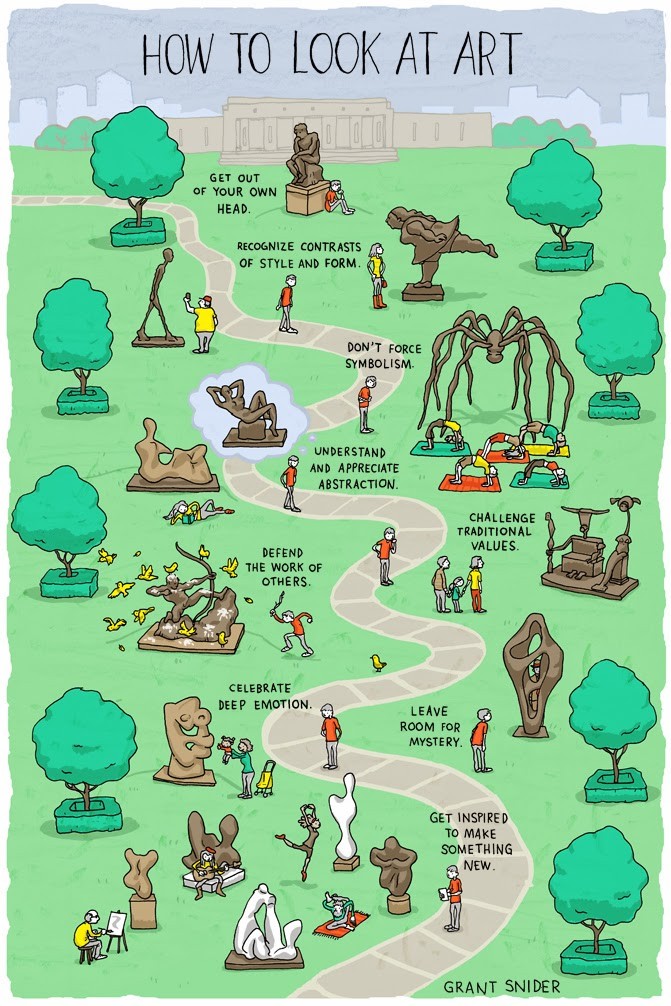 Are you suddenly inspired to hop over to the nearest sculpture garden and appreciate some abstraction? Let us know in the comments.
See more of Snyder's work in the slideshow below:
PHOTO GALLERY
Posters For Book Lovers