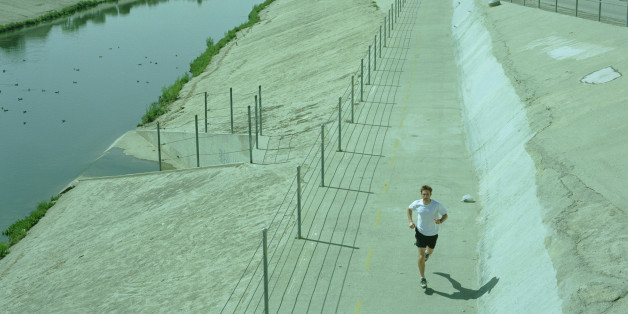 One of the last major pieces of legislation dealing with the Los Angeles River restoration drew renewed complaints Monday from residents about how far-reaching it is and the lack of public notification of a scheduled Tuesday hearing.
The City Council's Planning and Land Use Management Committee is set to consider the Los Angeles River Improvement Overlay District that governs all development along the 32 miles of the river.
Ron Ziff, land-use chairman of the Sherman Oaks Neighborhood Council, said he will ask for a 30-day delay on the measure to allow more time to review the boundaries of the overlay zones and what would be required for those within that zone.
"The Planning Department worked on this for seven years," Ziff said. "The City Attorney's Office had it two years. I think they can give neighborhood councils more than three days to look this over."
He said he learned only last Friday the measure was coming before PLUM and that there was some confusion over the maps outlining the area in question.
The new regulations would affect all new construction or remodels at 50 percent of the value of a property.
Houses and businesses in the overlay zone will now be governed by development guidelines to reflect the mandate to consider the river as green space and, among other amenities, accommodate walking and biking paths. It also seeks to require greater use of native plants on all landscaping.
Ken Bernstein, manager of policy planning for the department, said there was a problem with the initial maps that were published but made it difficult to discern the boundaries. "What we want to do is assure people the boundaries that were agreed to," he said. "In Sherman Oaks, that means staying north of Ventura Boulevard and a bit south of the 101 Freeway."
Claire Bowin, the planner who oversaw the project, said she personally contacted most of the people interested in the boundaries to assure them there had been no change.
The city plan follows the 32 miles of the river within Los Angeles as it snakes from Canoga Park through the San Fernando Valley and into Griffith Park and Atwater Village.
The zone includes all property within 2,500 feet of the river and requires that new projects meet design standards on such things as setbacks, fencing and landscaping. Bowin said the city has eased some of its landscaping requirements for single-family homes to allow a wider variety of vegetation.
Ziff said he appreciated the attention to the issue but still believed more time is needed. "This is something that is going to affect the region for years -- for decades," he said. "It won't hurt to take a little time now to do it right." ___