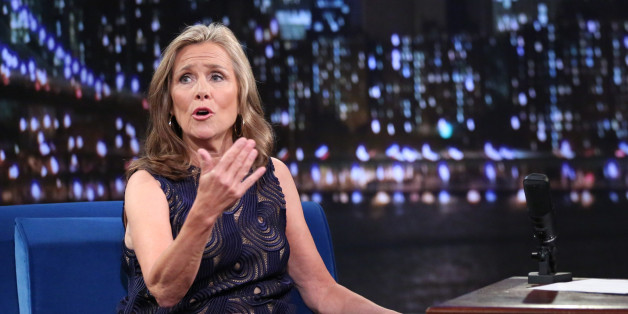 With the opening ceremony for the 2014 Olympic Games in Sochi, Russia, now less than a month away, the growing concerns of those covering the games are beginning to surface.
Meredith Vieira, who will co-host NBC's coverage of the ceremony beside Matt Lauer, said that she does worry about terrorist attacks or other negative events that could result from Russia's strict anti-gay laws.
"I'd be lying if I said I wasn't [concerned about security]," Vieira told The Hollywood Reporter in an interview published Tuesday. "I really believe the Russian government is going to do everything it can to avoid that situation. This is [Russian president Vladimir] Putin's baby and they don't want anything to go wrong. But that doesn't mean things won't happen elsewhere in the country because I think those terrorists are given an opportunity and they will take it."
Vieira told "Tonight Show" host Jay Leno in December that she has "mixed feelings" about covering the games. The NBC anchor also revealed that there was much debate internally at the network over the decision to travel to Russia during a time of such strong persecution of the country's gay community.
"It's discrimination, clear and simple," Vieira said of her personal views on the matter.
About a month later, Vieira's "mixed feelings" have not gone away.
"I'm basically assured that it will be fine," Vieira told The Hollywood Reporter about safety at the Games. "But it may not be. I know that. But I feel good enough about it that I'm going to be there, for sure."
Another face of NBC, Bob Costas, has already confirmed that he will not be ignoring Russia's anti-gay laws during his coverage of the games, while Matt Lauer acknowledged that the team is in for "an interesting ride."
"There are a lot of groups that would like to take the opportunity of the Olympics to make a point, whether a positive point or a negative point," Lauer said.

BEFORE YOU GO
PHOTO GALLERY
Meredith Vieira Style Evolution