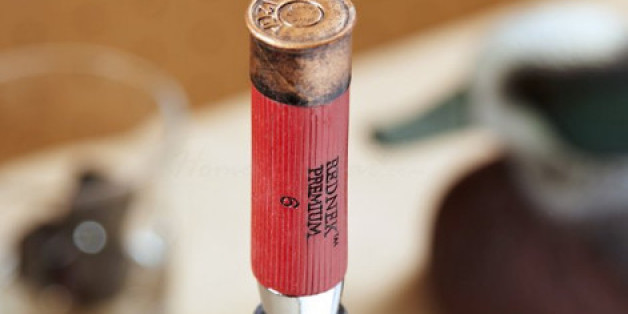 You might think that wine is an elite sort of drink option, one that requires fine crystal glasses and fancy decanters -- classy in every sense of the word. But, you would be very be wrong. Wine is a drink that's meant for everyone, and the Fully Loaded Redneck Wine Stopper reminds us of this happy fact.
This bottle stopper is a self-proclaimed redneck design -- it has the very words "redneck" written in bold right on the wine stopper. It's made of stainless steel and a 12-gauge shotgun shell design that promises to leave the "good ole boys turning green wit' envy." We're not saying that this wine stopper is for everyone -- or even for anyone -- but we are sort of glad to know it's out there.
You can get Fully Loaded Redneck Wine Stopper at The Fancy for $20.
Want to read more from HuffPost Taste? Follow us on Twitter, Facebook, Pinterest and Tumblr.
Don't have a wine stopper, just cook with the rest of the bottle.
PHOTO GALLERY
Don't Waste That Wine -- Cook With It