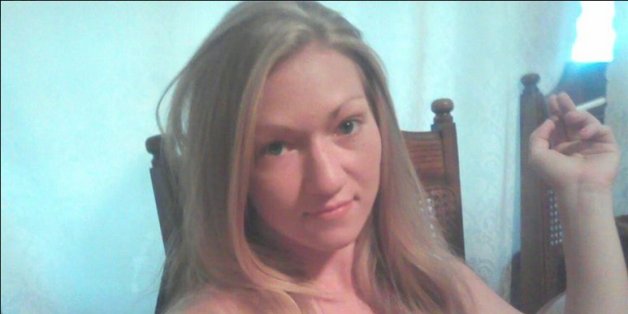 A Pennsylvania woman is in jail after being accused of murdering her mother on New Year's Eve with a hammer to the head, authorities said.
Sarah Vercauteren, 25, was arguing with her 51-year-old mother, Dawn Wagner, over using Wagner's car when the incident allegedly occurred, TribLive reports.
Vercauteren was arrested last Tuesday in connection with a bank robbery. On Friday, she allegedly confessed to killing her mother in the mobile home they shared.
During the incident, Vercauteren allegedly grabbed the hammer as her mother attempted to run and struck her to the head 18 times, according to authorities.
Authorities said Vercauteren's 2-year-old son was at the mobile home at the time of the incident, according to WPXI.
After the beating, Vercauteren dragged her mother to the bathroom and tied her up with duct tape, Trooper Steve Limani said in a statement.
"Sarah, realizing her mother was still alive, bent down over her mother, and she tried [to] strangle her with her bare hands. Sarah Vercauteren left her mother, Dawn Marie Wagner, on the bathroom floor," Limani said.
Immediately after the murder, Vercauteren stayed in the mobile home before eventually going to a motel, where she allegedly used heroin in the presence of her toddler, police said.
Wagner's body was found last Thursday by her estranged husband, according to WTAE.
To cover up the crime, Vercauteren allegedly stole Wagner's cell phone and responded to text messages, police said.
When Donna Meyer, Wagner's neighbor and coworker, asked why Wagner wasn't at work, she received a text back.
"She said she missed work because of a problem with her back...but I wonder[ed] if it was [Sarah] replying," Meyer told TribLive.
Neighbors said Wagner was having problems with her daughter, and was going to ask her to move out of the mobile home.
Vercauteren is being held without bond on charges of criminal homicide and robbery. The suspect was previously charged in 2012 for stealing money from three employers. Vercauteren told police at the time it was to pay for her heroin addiction, according to WTAE.
A preliminary hearing is scheduled for Jan. 17.
BEFORE YOU GO
PHOTO GALLERY
10 Major Crimes That Shocked America (SLIDESHOW)