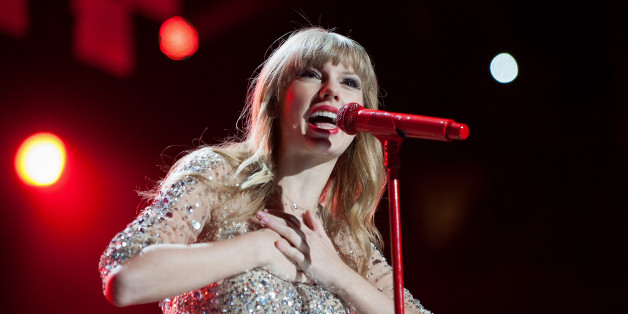 The following article is provided by Rolling Stone.
By Steve Knopper
With Taylor Swift leading the way, grossing more than $110 million for her North American tour, the concert business appears to have fully recovered from its summer struggles of three years ago. Overall ticket revenues have jumped from $1.7 billion in 2000 to $5.1 billion last year, according to Pollstar's newly released end-of-2013 data. The numbers are especially encouraging for fans, given average ticket prices went up just 1.1 percent, to $69.52. In part, prices were low because of tours like Swift, whose prices averaged $84.40, and second-place Bon Jovi, who grossed $107 million with $95 prices.
LINK: Rolling Stone's Readers Choose the 10 Best Taylor Swift Songs
The most expensive tour in Pollstar's Top 50 was the number-four Rolling Stones, who played just 18 shows (compared to Swift's 66) and averaged more than $228 per ticket.
LINK: Rolling Stone's List of the New Immortals: Taylor Swift
Although managers, agents and promoters freaked out after the summer of 2010, when acts from Rihanna to the Jonas Brothers priced their tickets too high and wound up canceling shows due to low attendance, the concert business seems to have taken control of the problem. The U.S. economy is still recovering from a recession, but touring artists, for the most part, have kept costs reasonable. Country stars were especially cost-conscious – Kenny Chesney (Number Three) grossed $91 million with tickets averaging $77, Jason Aldean (Number 11) had $51 million with $48 tickets and Luke Bryan (Number 15) hit more than $44 million with super-cheap tickets averaging less than $40.
LINK: From the Archives: Rolling Stone's Cover Story Interview with Taylor Swift
The rest of the Top 10 includes: Beyonce ($76 million gross, $119 average tickets), Jay-Z and Justin Timberlake ($69 million, $111, just 14 shows), Fleetwood Mac ($67 million, $111), Pink ($63 million, $82), the Eagles ($60 million, $127) and Justin Bieber ($56 million, $78). Pollstar noted that younger acts – including One Direction, Bryan, the Zac Brown Band and Bruno Mars – made the Top 20 for the first time and could be preparing to take over from older stars who've dominated the concert business the last decade.
LINK: Rolling Stone's List of the 50 Top Tweeters in Music: Taylor Swift
LINK: Go Backstage With Taylor Swift on Her Huge Summer Stadium Tour
BEFORE YOU GO
PHOTO GALLERY
Taylor Swift