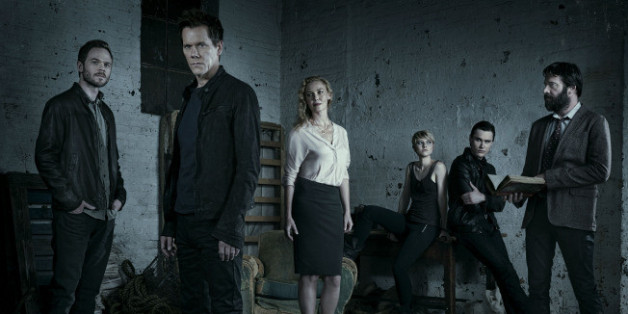 Can a show about a serial killer actually cut back on the violence?
That's what "The Following" executive producer Kevin Williamson promises for the new season of his hit show about a cult of killers.
According to The Hollywood Reporter, during a Televisions Critics Association panel, Williamson spoke about the changes for the upcoming season. "I don't see the show as nearly [as violent], now that we're shooting episode 11," said Williamson. "It's just from the storytelling of this year and the story we're choosing to tell kind of has different shapes and changes, and where it's at, I find it less violent than last year."
The second season picks up a year after serial killer Joe Carroll (James Purefoy) has supposedly been killed, but when a new crop of killers start murdering in his name, Ryan Hardy (Kevin Bacon) knows that Carroll's reign of terror isn't over.
Aside from a less violent approach, the series also has a new setting: New York. "This is the type of show where I think it can change every season," Williamson said, according to Zap2It. "We've taken Ryan Hardy to a brand new world ... We're in New York City. We have a brand new template to paint on."
Williamson also added that "This year it's a different show. It's a different story and what the story calls for," adding that he never wants "gore for the sake of gore."
Let's see if he keeps his promise.
"The Following" returns for its second season on Sunday Jan. 19 on Fox.
BEFORE YOU GO
PHOTO GALLERY
'The Following' Season 1