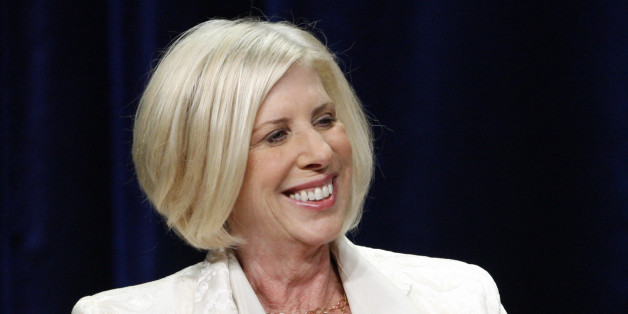 It's no secret that most female TV and film characters are created and directed by men. With the ongoing debate about "likable" vs. "unlikable" women characters, we are relieved to hear a female director weighing in on the conversation.
Callie Khouri, screenwriter of the cult classic "Thelma & Louise" and creator of ABC's "Nashville," sat down with Melissa Silverstein of Women and Hollywood this week to discuss the second season of "Nashville."
During the interview, Silverstein talked about the
"ongoing conversation"
of likable female characters in relation to one of the show's protagonists, Juliette Barnes. She commended Khouri on creating Juliette as a female character who doesn't necessarily need people to like her. Khouri
replied
rather poignantly, pointing out that no one is perfect -- male or female:
I think she [Juliette] wants people to like her, but ultimately she doesn't know how to get people to like her because she cannot not be herself. That's the price of being yourself sometimes. It's like, yeah, the difference between 'she's a strong leader and knows what she's doing' and 'she's a bitch.' I don't think of her as a bitch... What I'm mainly interested in is not having women characters that have to be perfect, obviously. That's something I feel strongly about and have that in every single thing I've ever done. None of these women are obligated to be saintly.
Silverstein elaborated on the topic of female likability, asking Khouri if the conversation about expectations of female characters is really a conversation about expectations of women -- and how they differ from those of men. Khouri
replied
:
I just think that we don't have these kinds of conversations about male characters. The fact that we have to discuss that there are female characters doing something that female characters don't get to do is a little bit galling. It's 2014. There's still so far to go.
We can only hope 2014 brings more women like Khouri to the entertainment industry.
Head over to Women and Hollywood at IndieWire to read Silverstein's full interview with Khouri.
BEFORE YOU GO
PHOTO GALLERY
Women in Film: Where Are They?