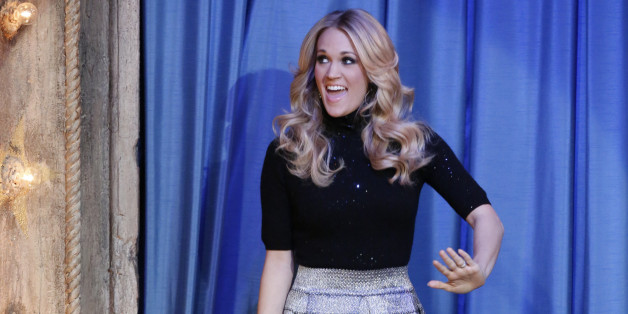 Carrie Underwood has topped another chart, this time claiming Forbes' number one spot as the highest paid "American Idol" alum for the year 2013.
According to the magazine, Underwood raked in $31 million, as the profitable combination of her platinum-selling album "Blown Away," a successful tour schedule and lucrative endorsement deals.
Forbes estimates that Underwood has earned around $83 million over the past five years. The country music star and recent "Sound of Music" actress quickly rose to fame after winning Season 4 of "American Idol" in 2005.
With her $31 million paycheck, Underwood blew away her competition. The next highest grossing "Idol" alum was Kelly Clarkson, who took in $7 million in 2013, most of which came from touring and the release of her Christmas album, "Wrapped in Red."
Here is the full list of 2013 earnings by "American Idol" alumni, according to Forbes.
1. Carrie Underwood - $31,000,000
2. Kelly Clarkson - $7,000,000
3. Phillip Phillips - $5,000,000 (tie)
3. Adam Lambert - $5,000,000 (tie)
5. Daughtry - $4,000,000
6. Scotty McCreery - $3,000,000
7. Taylor Hicks - $2,500,000
8. Fantasia Barrino - $1,500,000 (tie)
8. Kellie Pickler - $1,500,000 (tie)
10. Katharine McPhee - $1,000,000 (tie)
10. Jennifer Hudson - $1,000,000 (tie)
BEFORE YOU GO
PHOTO GALLERY
"American Idol" Season 12