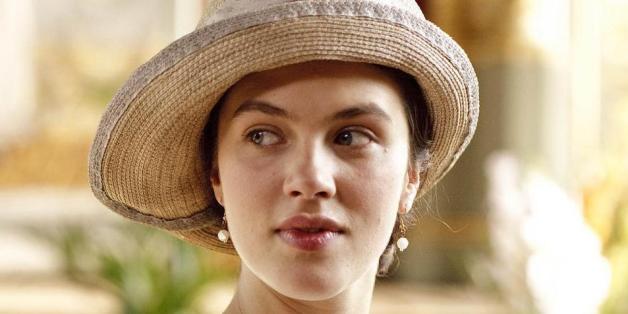 Lady Sybil is headed for the "Labyrinth."
No, Jessica Brown-Findlay (Lady Sybil from "Downton Abbey") isn't going all Jennifer Connelly on us (can you imagine?) but she is going to be starring in a new CW miniseries that shares the same name as the Jim Henson fantasy classic.
Though in this "Labyrinth" Brown-Findlay won't be searching for her kidnapped little brother, but instead for the Holy Grail.
Entertainment Weekly reports that the miniseries "will jump back and forth between modern and medieval France by following the lives of two women who are separated by centuries, but united in their search for the Holy Grail." Brown-Findlay will play Alaïs, whose father gives her a book guiding her to where the religious relic can be found.
"Lady Sybil and the Last Crusade," anyone?
BEFORE YOU GO
PHOTO GALLERY
"Downton Abbey"