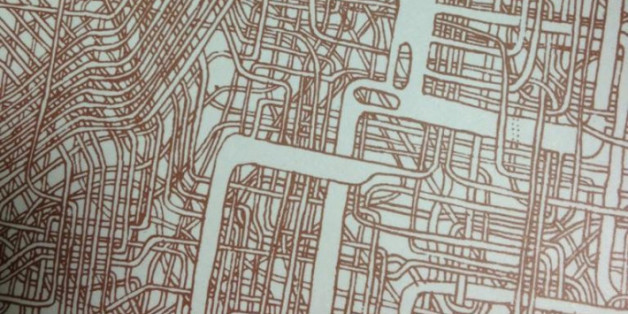 Over the course of seven years, a janitor in Japan worked on an incredibly intricate and mesmerizing maze during his spare time.
Now, 30 years later, his daughter has posted photos of the maze on Twitter.
PHOTO GALLERY
Papa's Maze
The girl stumbled upon the maze, hand-drawn on 33-by-23 inch paper, while going through her dad's belongings, according to a product description on Spoon-Tamago.com.
When she posted the photos, many users asked about the girl's father, who, Viral Nova reports, has no interest in being publicly recognized.
"Where does my father work?" the girl said in Japanese. "At a public university!! In the athletic department!!! As a janitor."
You can buy a copy of the maze here, though there is now a 2-3 week backlog of orders.
Think you can solve it? Maybe try the right-hand rule.
BEFORE YOU GO
PHOTO GALLERY
Guinness World Records 2014