Remember this burger?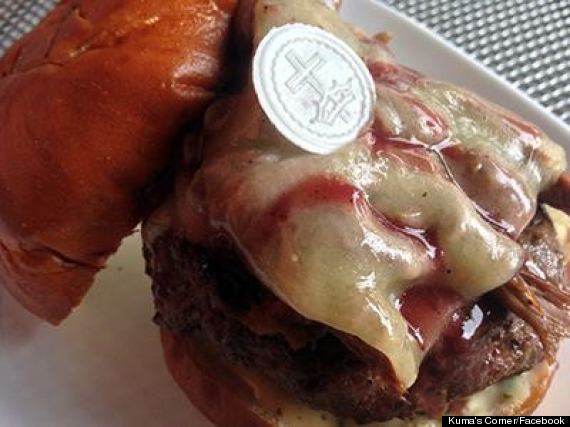 While several months have passed since Chicago restaurant Kuma's Corner served up an unconsecrated communion wafer-topped "Ghost" burger, a concoction that many Catholics were simply not amused by, the "sacrilicious" burger is still apparently top of mind for TIME Magazine editors who named it among the 17 most influential burgers of all time on Tuesday.
TIME calls the "Ghost" burger, which ranked 16th in the list of patties that "made the biggest impact on the burger industry—and the world at large," "one of the most outrageous burgers to date."
As of Wednesday, 69 percent of readers voted "no way" that the Kuma's burger should have made the list, a number surpassed only by the Ramen burger, the MOS ("Mountain Ocean Sun") burger and the lab-grown burger.
Kuma's take on the honor? "So. This happened."
Sorry Spaghetti Panda burger, maybe next time.
BEFORE YOU GO
PHOTO GALLERY
Fast Casual Burger Chains To Watch