On the heels of the Season 3 premiere of "Girls" -- or just Lena Dunham's general, unrelenting cultural relevance -- the anti-ingenue is Vogue's new cover girl. The February 2014 cover story, written by Nathan Heller, explores the life, love and anxieties of America's favorite millennial. And homegirl is wise.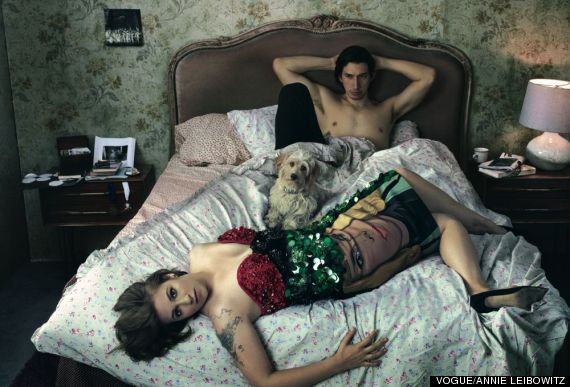 Right away, Dunham responded to some viewer disapproval of her brief on-screen romance with Patrick Wilson last season, telling Heller there's really no such thing as a "perfect match" -- and that audiences need to see some more "imperfect" pairings:
It's like, "Have you been out on the street lately?" Everyone dates everyone, for lots of reasons we can't understand. Sexuality isn't a perfect puzzle, like, "He has a nice nose and she has a nice nose! She's got great breasts and he's got great calves! And so they're going to live happily ever after in a house that was purchased with their modeling money!" It's a complicated thing. I want people ultimately, even if they're disturbed by certain moments, to feel bolstered and normalized by the sex that's on the show.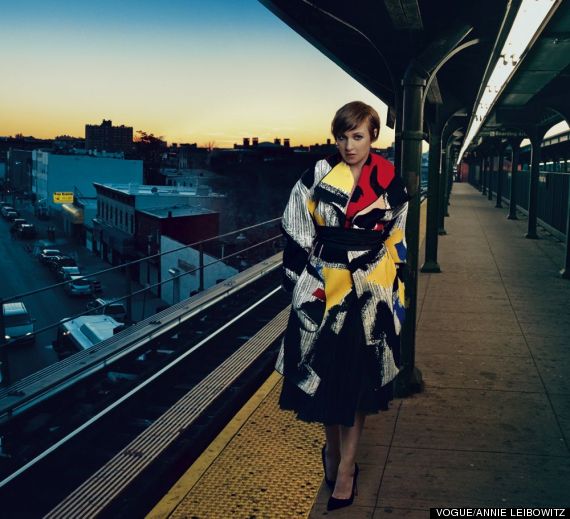 While Dunham is known for her bare-it-all emotional transparency -- and recently responded to a (somewhat rude) question about her on-screen exposure by saying "I totally get it. If you're not into me, that's your problem." -- she tells Vogue that she is actually a "private" person. Dunham told Heller:
It's important for me to have a lot of time alone, and to have a lot of time in my house by myself. My entire life sort of takes place between me and my dog, my books, and my boyfriend, and my private world. To me, privacy isn't necessarily equated with secret-keeping. What's private is my relationship with myself.
When asked if her professional achievements have caused her to outgrow the generation she is charged with representing, Dunham explained that her rising star hasn't done away with the anxieties that most young adults -- and certainly the characters on "Girls" -- feel every day.
"I still go to a party and say something embarrassing to someone, and then write them a weird e-mail about it the next day, and then write them a text because I think they didn't get the e-mail," she says. "No matter what happens with your level of success, you still have to deal with all the baggage that is yourself."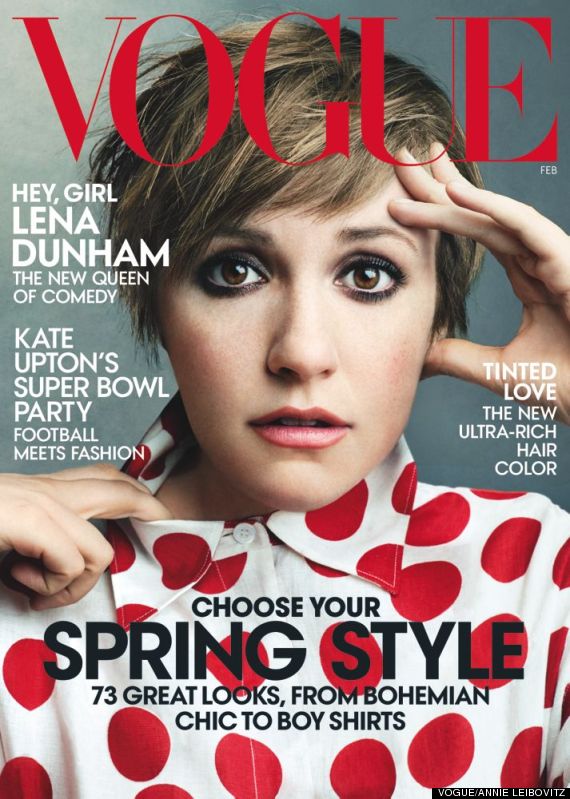 Lena, you can say something embarrassing to us whenever you like.
Check out the entire story at Vogue.com.
BEFORE YOU GO
PHOTO GALLERY
Lena Dunham's Style