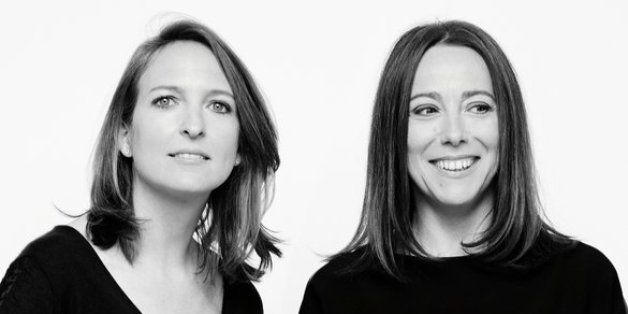 A 24-karat gold statement necklace, a sleek ceramic iPhone amplifier that's more objet d'art than tech gadget and rich, creamy anti-aging serums are the sorts of luxury goods that would seem to have very little to do with giving back. But businesswomen Severine Balick and Nathalie Verrando are working to make luxe shopping about more than just consumption for consumption's sake with MyGoodness, a U.K.-based shopping site aimed at turning their "buy-to-give" model into a global trend.
The site, which launched last July, primarily carries products that already give a portion of their profits to charitable projects. When costumers buy, for example, a blown glass carafe-and-glass set from Bib&Sola, a donation is made directly to Bib&Sola's chosen cause, Charity:Water, a nonprofit that works to bring safe drinking water to everyone in the world. For products that don't have a preexisting charitable element, MyGoodness donates 10 percent of the retail price -- at no extra cost to the shopper -- to one of its current charity partners, such as Chickenshed, an English theater company that celebrates diversity.
The world of luxury goods is familiar to both women. Verrando, a native of Monaco who now lives in London, is a communications expert who has experience with various multinational companies and an e-commerce website of her own. Balick, a native of Tunisia who also moved to London, holds a doctorate in economics and previously worked in business development for brands including Burberry and Stella McCartney. At some stage, however, "I felt a bit frustrated ... I wanted to do more," Balick said. "Maybe it's because it was a time in my life when I had young children and I wanted them to be proud of what I was doing. And I didn't think helping brands sell more bags and shoes was it."
Verrando had been thinking about how to create a platform to bring the "conscious consumer" together with brands and products that have a charitable component. She was looking for the perfect business partner and, years after meeting Balick through a mutual friend, decided to call her up and pitch the idea. That was in 2011. The pair dove into research and focus groups before launching MyGoodness in earnest. As with any startup, the hours have been long ("I'm not sure I have a husband, really," joked Verrando, who has a 24-year-old daughter. "I have to check!"), but both say the work is meaningful and feels "contagious." Balick's 8- and 11-year-old sons are indeed very proud of their mother's new path, even serving as in-house tech consultants from time to time, she laughed.
Courting brands has been difficult. Many of the big luxury brands the duo hoped would join their buy-to-give movement have been reluctant to commit, but Verrando and Balick said they continue to add brands steadily, and currently have more than 30. The site will soon auction off experiences (think opening nights at major theater or arts events), and will donate 80 percent of the winning bid. In the next few years, the partners also hope to launch a dedicated U.S. platform (presently, MyGoodness does offer global shipping) and create a destination not just for luxury shopping, but a community in which visitors can learn about charities and be inspired by philanthropic efforts around the world.
Because for Verrando and Balick, there is no conflict between the act of buying luxury goods and doing good.
"At the end of the day, you can't buy 10 bags or 10 pairs of shoes. Even those customers, at some stage, they have to think about, 'Can I do something better than just spend money on a bag?'" Balick said. "People want to make a difference today, and e-commerce is a really easy way for us to empower philanthropy."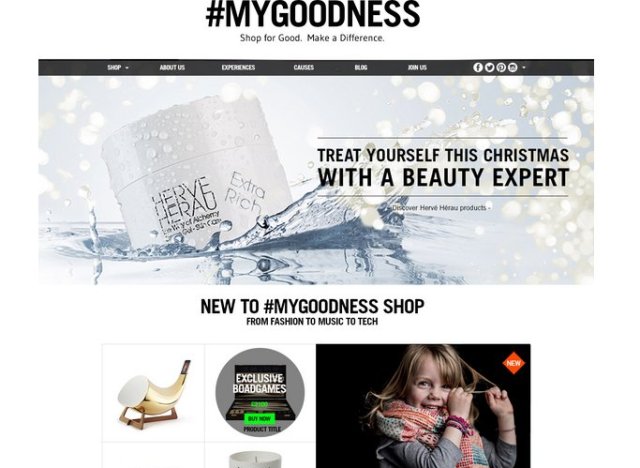 MyGoodness sells everything from technology and home items, to beauty and fashion goods.
This article is part of a series produced by The Huffington Post highlighting the contributions of Go-Givers -- people who are looking beyond a "Go-Getter" approach to success and redefining success to include the importance of giving back. To nominate a Go-Giver of the Week, email gogiver@huffingtonpost.com.