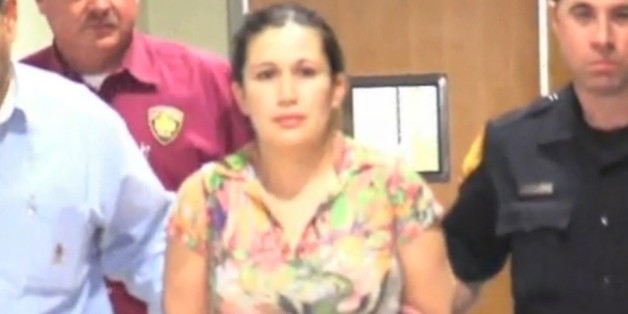 By Jim Forsyth
SAN ANTONIO, Texas, Jan 15 (Reuters) - San Antonio police said they have arrested the mother of an infant boy on suspicion of capital murder after the body of her newborn son was found stuffed into a duffel bag at a trash recycling plant two days before Christmas.
Police Sergeant Javier Salazar said Nidia Alvarado, 25, was taken into custody Tuesday night without incident at her home.
A lawyer for Alvarado was not immediately available for comment. A capital murder conviction carries the possibility of the death penalty.
"It's believed that the suspect gave birth to that baby boy, and shortly thereafter murdered him by strangulation," Salazar told reporters.
The body of the infant, who was as young as one day old, was found by a worker on an intake conveyor belt at a Waste Management recycling plant in San Antonio on December 23.
"It appears that the suspect gave birth to the baby, and she gave a fictitious name at the hospital when she did give birth," Salazar said.
Detectives would not provide a detailed account of how they tracked Alvarado down.
A Waste Management spokeswoman said the company provided police with records of the locations where its trucks had picked up the load of recyclables in which the body was found.
Salazar said "tips from the public" helped lead them to Alvarado. He declined to say if she has made any statements to police.
"There were other children involved in the case that resided in the same place where the suspect resides," Salazar said, adding he does not know if the children are Alvarado's.
"They have been taken into custody by Child Protective Services." (Reporting by Jim Forsyth; Editing by Jon Herskovitz and Rosalind Russell)
BEFORE YOU GO
PHOTO GALLERY
Questionable Parenting