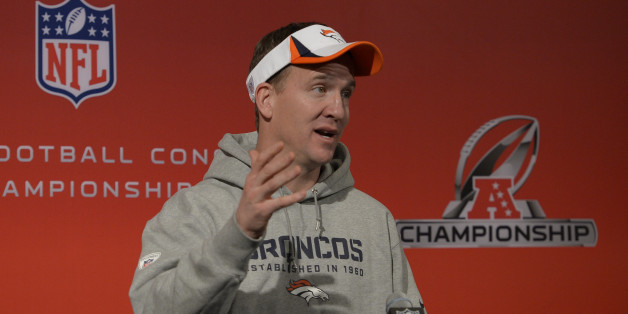 The true meaning of "Omaha" remains one of the best-kept secrets in the NFL even after Peyton Manning offered an explanation.
Manning uttered the name of Nebraska's largest city before 44 of the Denver Broncos' 70 offensive plays as they defeated the San Diego Chargers in their AFC divisional-round playoff game on Sunday. The exclamations may have been play-changing audibles, may have alerted Manning's teammates to the impending snap of the ball or could have just been part of an elaborate ploy to land a lucrative sponsorship. The only thing that anyone can be certain about is that Omaha appreciated the attention.
We certainly appreciate all the love from #PeytonManning :) #OmahaOmaha

— Official Omaha Info (@VisitOmaha) January 12, 2014
One intrepid reporter asked about the meaning of the repeated call during Manning's media availability on Wednesday. After he asked if it was "a fan written-in question," the Broncos' quarterback delivered an answer that probably won't help the New England Patriots much in the upcoming AFC Championship Game.
"I know a lot of people ask what Omaha means," Manning said. "Omaha is a run play, but it could be a pass play or a play-action pass depending on a couple things: when, which way we're going, the quarter and the jerseys that we're wearing. So it varies, really, play to play. So, that's -- there's your answer to that one."
Got that?
BEFORE YOU GO