Everyone knows Beatlemania took over the minds and bodies of 1960s youth, spreading the band's signature skiffle rock and mophead hairdos far and wide. But did you know John, Paul, George and Ringo were popular in the comic realm as well, making their way into Marvel and DC comics over the last several decades?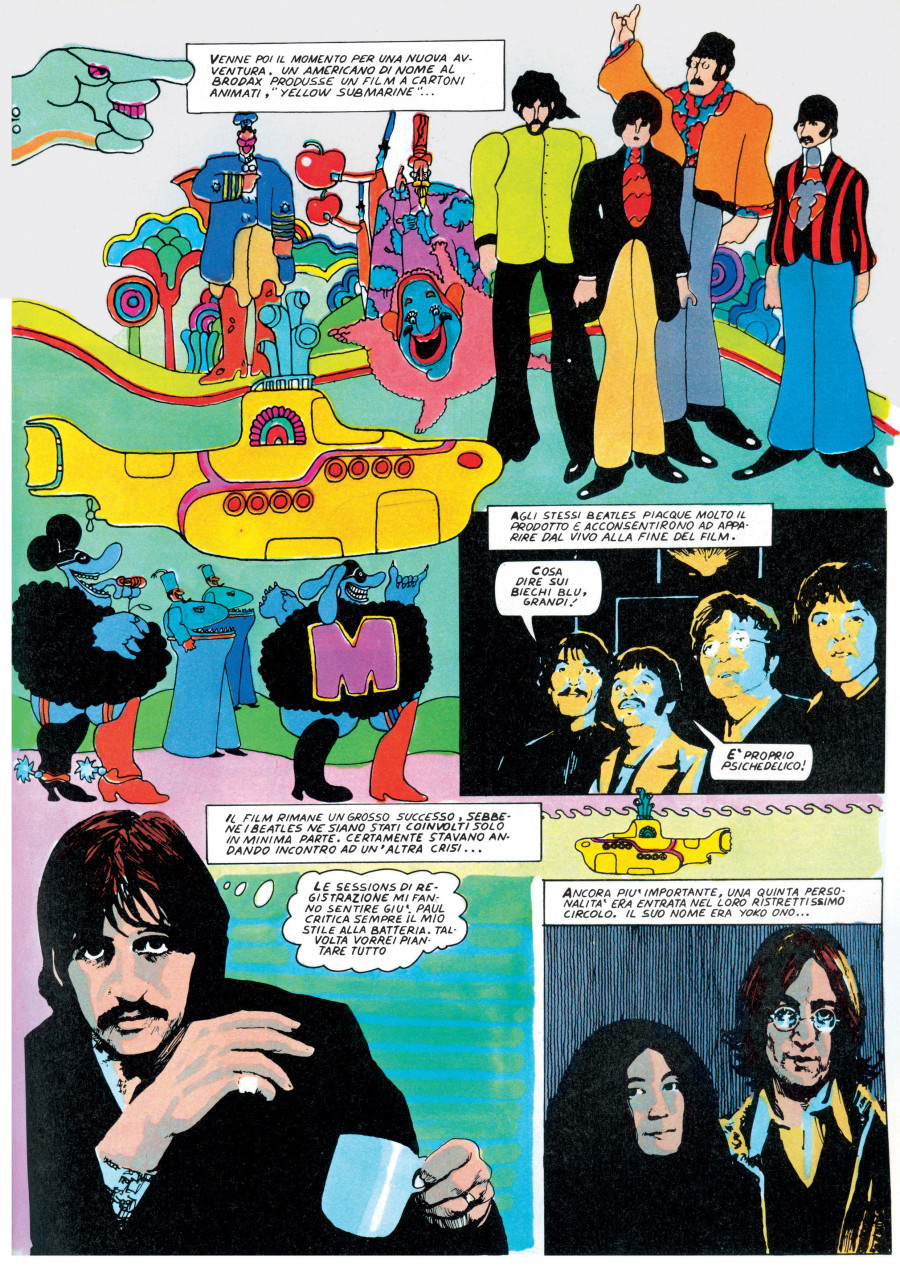 1988 • Tutto Musica & Spettacolo • Silvio Berlusconi Editore S.P.A. • Italy
Thanks to a book by Enzo Gentile and Fabio Schiavo, appropriately titled "The Beatles in Comic Strips," we've been enlightened on the Fab Four's history of comic book appearances. From subtle cameos to entire issues, the group managed to squeeze their iconic faces and psychedelic style into more than a few works of comic art.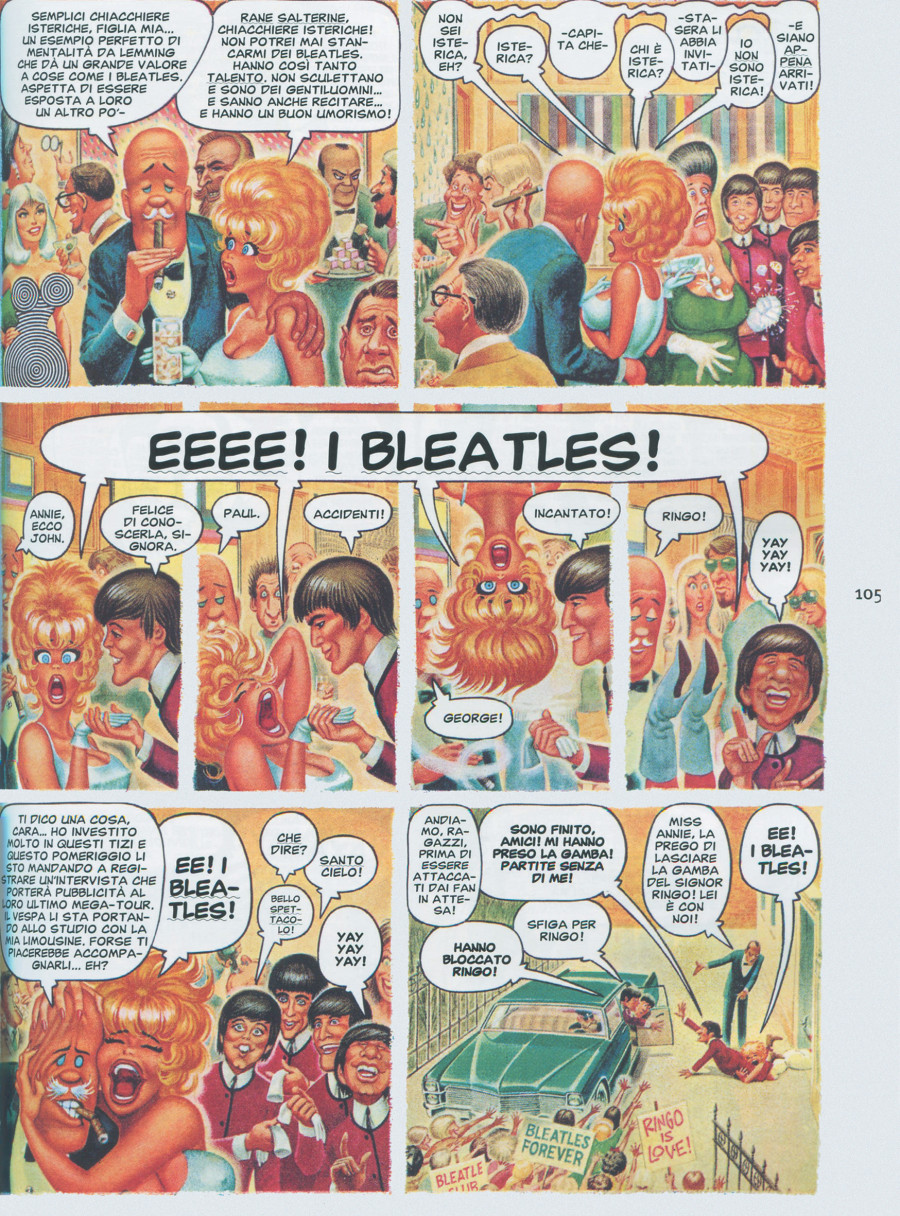 Playboy's Little Annie Fanny • di H. Kurtzman e W. Elder • Magic Press • Italy • 2010
Gentile and Schiavo collected over 222 color illustrations -- chronologically organized -- to illuminate the surprising relationship between rock and comics. Scroll through a preview of the works here and let us know your thoughts on the music-meets-art find in the comments.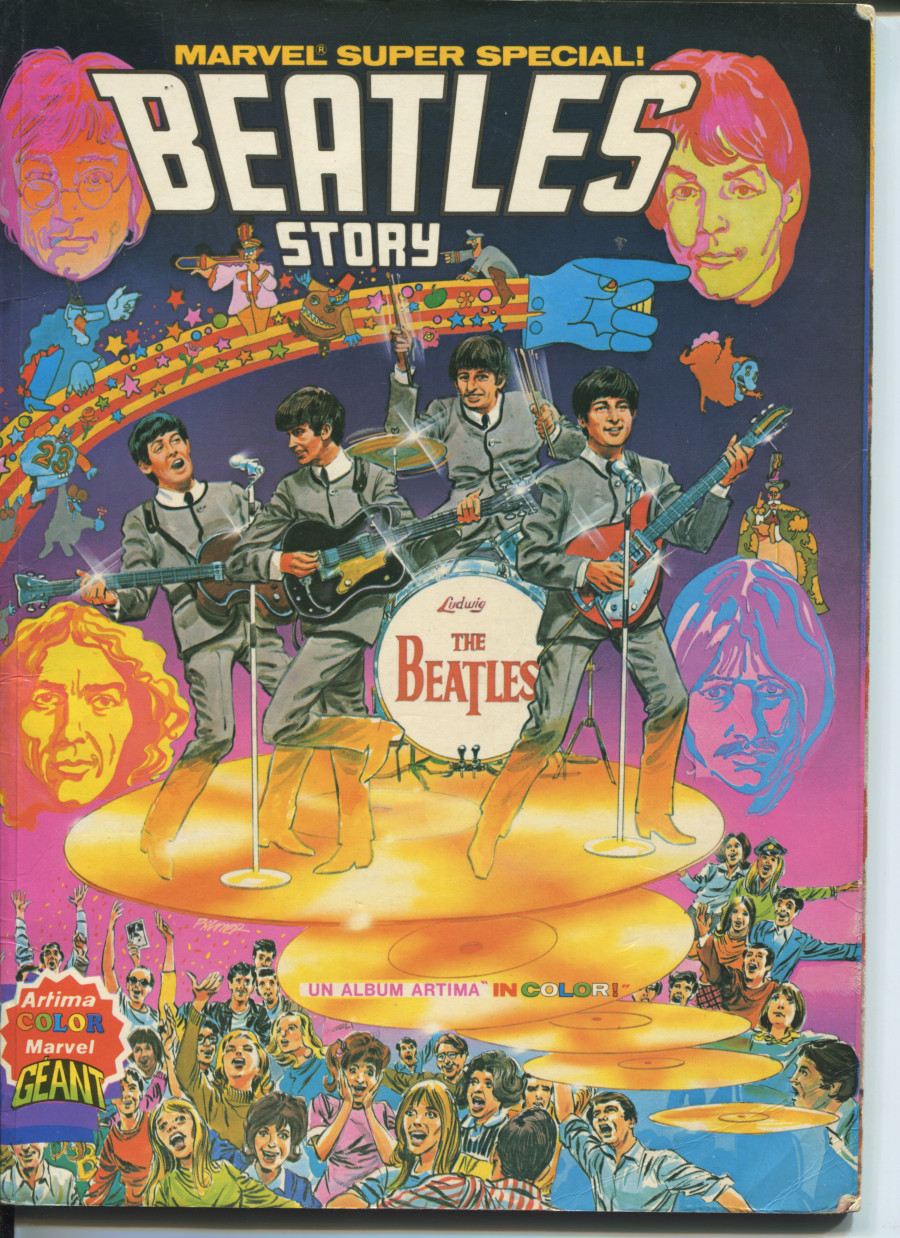 1978 • Beatles Story • no. 4 • Artima Color Marvel • France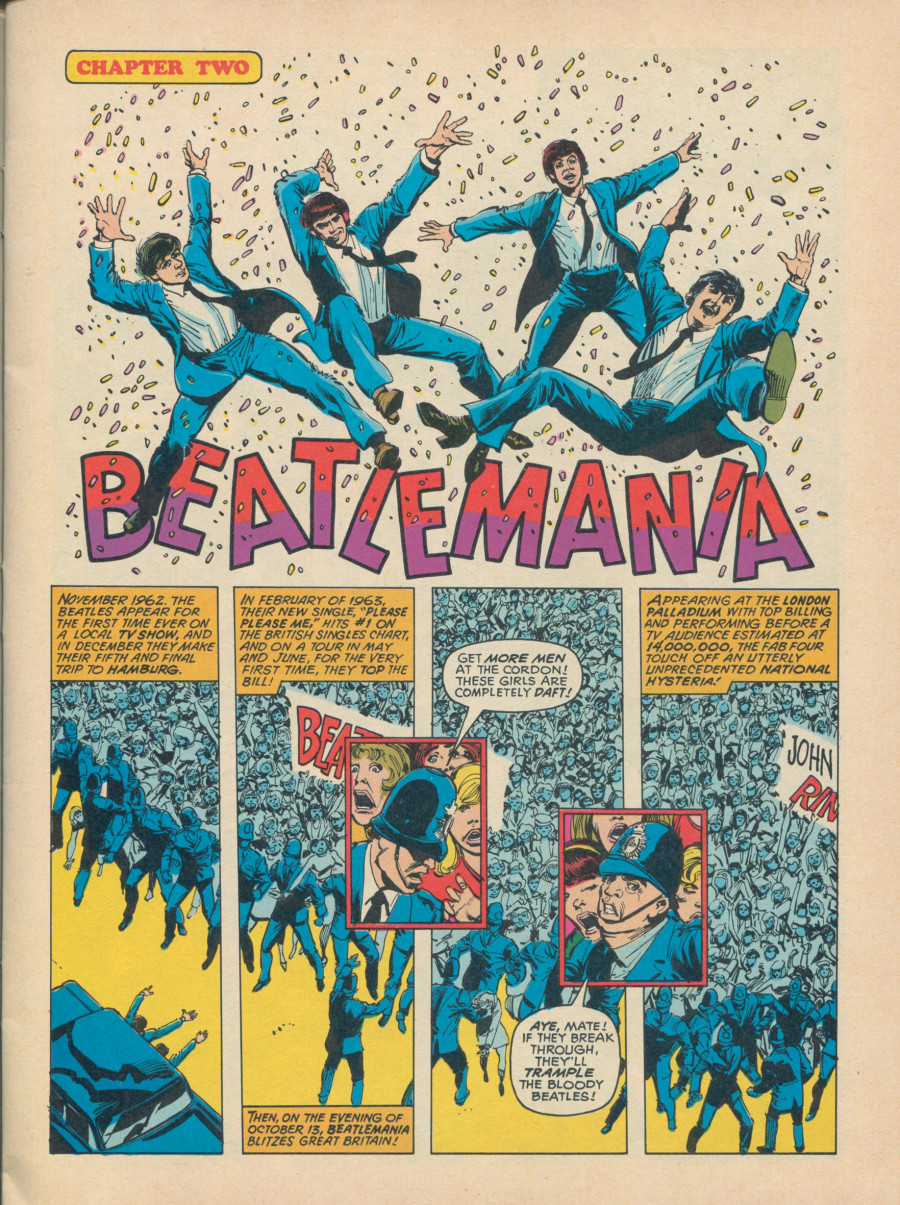 Beatles Story • no. 4 • Marvel Comics Group • USA • 1978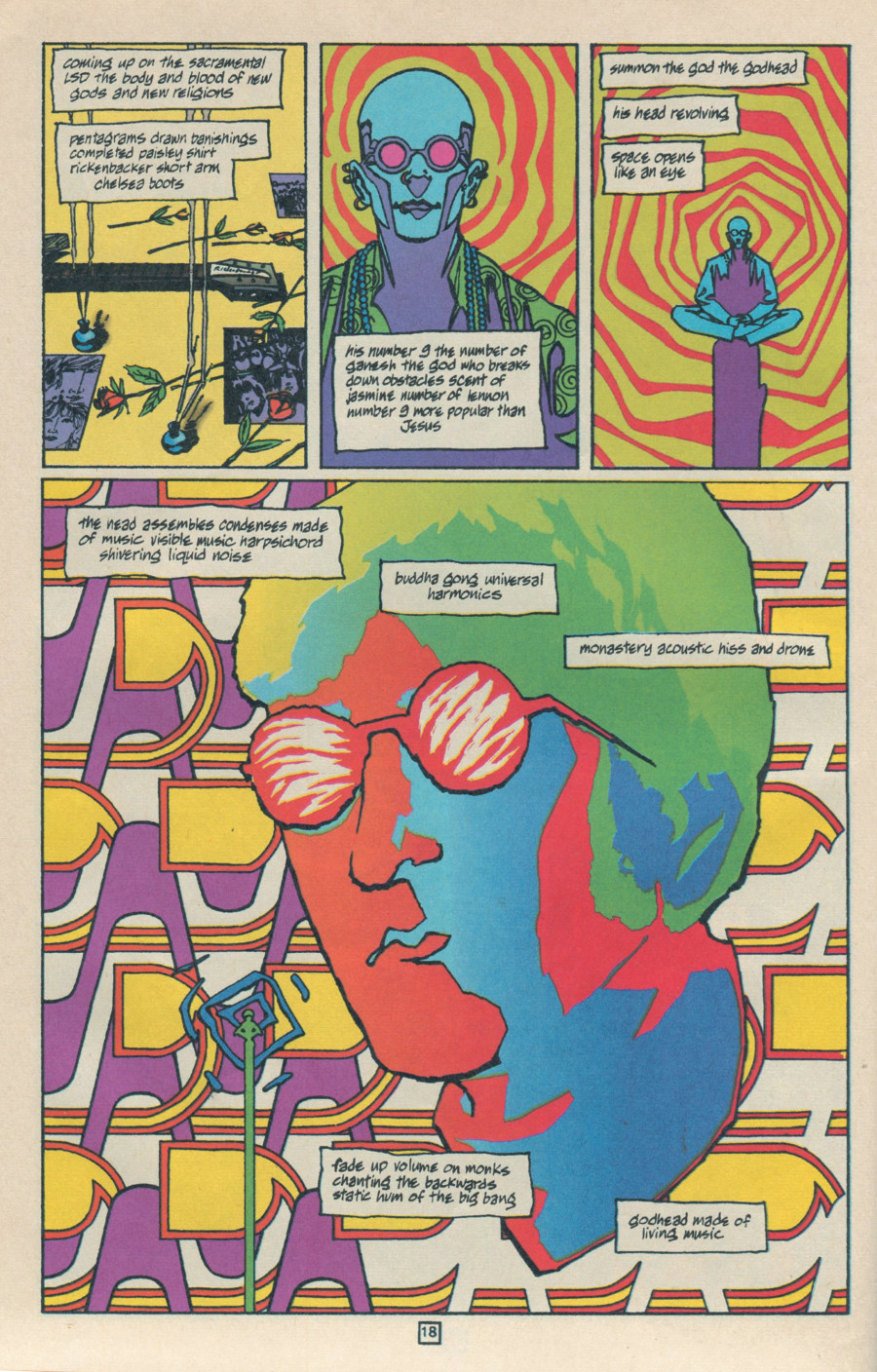 The Invisibles • n. 1 • DC Comics / Vertigo • Usa • 1994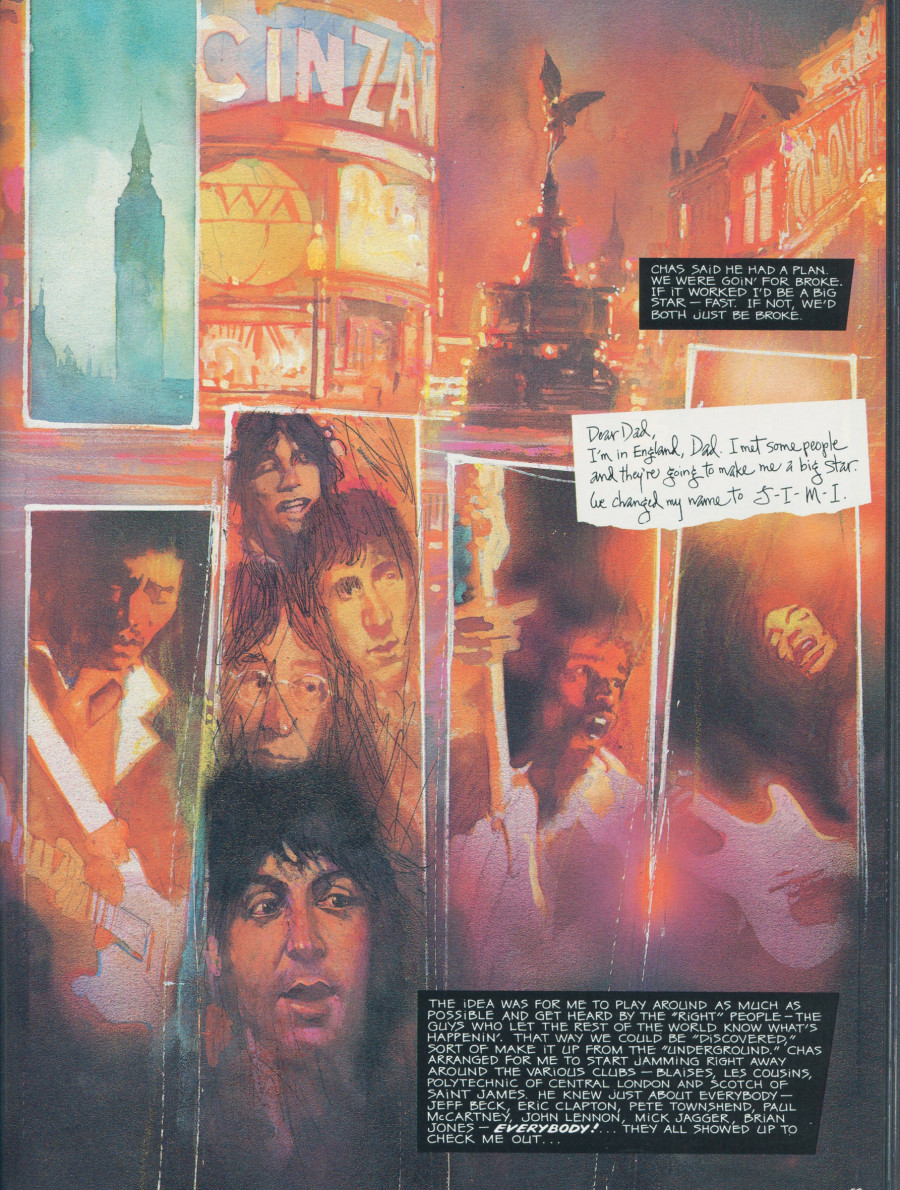 1995 • Voodoo Child. The Illustrated Legend of Jimi Hendrix • di Martin I. Green, Bill Sienkiewicz • Viking Penguin • Usa