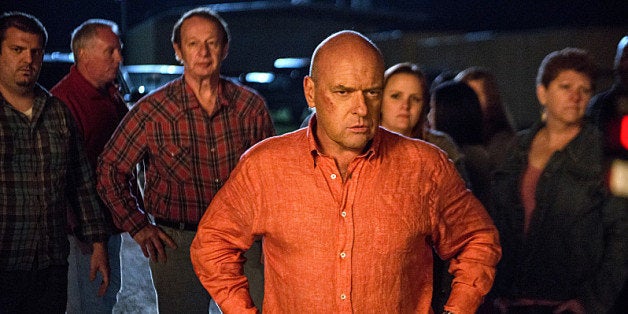 'Under The Dome' Season 2 will premiere on June 30 at 10 p.m. EST, CBS announced on Wednesday (Jan. 15).
The scripted series based on the Stephen King novel of the same name will premiere with an episode written by King. The show tells the story of a town that is sealed off from the rest of the world under an enormous transparent dome.
In a trailer for Season 2 that debuted at the Television Critics Association winter press tour, viewers see that two favorite characters won't survive the first episode and there will be an unexpected kiss.
"'Under The Dome' had appeal," CBS Entertainment President Nina Tassler said. "It did well across platforms. Most important thing is it's great escapist TV."
Back in September, TVLine reported that even though Season 2 had yet to debut, the show creators had already planned a series finale. "There is a final ending for 'Under the Dome' that is different than the book," actor Dean Norris told TVLine. "And when it was pitched to Stephen King, he said, 'Wow. I wish I'd thought of that.'"
BEFORE YOU GO
PHOTO GALLERY
'Under The Dome': Get To Know The Characters