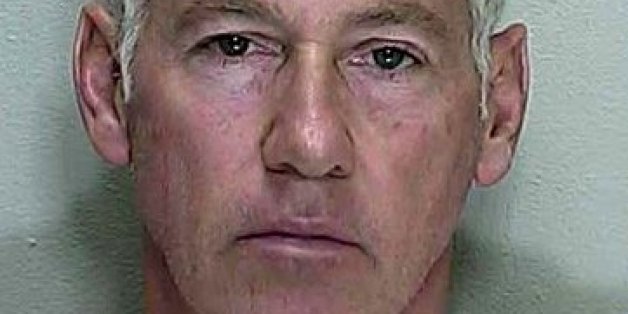 A Florida military school teacher accused of having sex with a 15-year-old runaway allegedly claimed the girl was his teenaged bride
Duane Adams, 54, faces charges of sexual battery, lewd and lascivious exhibition, lewd and lascivious molestation, and interference with child custody, ABC Action News reported.
The minor's parents reported her missing Friday, My News 13 reported. She was found outside of a restaurant on Monday, the Ocala Star Banner reported.
The teen told investigators she stayed in several locations with Adams. First, at his Ocala apartment, they they cooped up at a Daytona hotel on Friday and Saturday before spending time at a cabin at an Ocala campground.
Investigators say Adams confessed to having sex with the teen and claimed that the two were "married" and had exchanged vows and rings. He also reportedly told detectives they were in love.
Adams teaches Russian and team sports at Francis Marion Military Academy, where the victim is a student.
The teacher later told the Gainesville Sun that sex with the girl was a "lapse in judgment incited by his recent divorce.
Florida law dictates that a person younger than 16 must get a marriage license from a county judge in order to be legally married. A detective says Adams was planning to cross state lines and run away with the girl after she turned 16.
Adams bonded out of jail Wednesday, according to WFTV.
BEFORE YOU GO
PHOTO GALLERY
Teacher-Student Sex Abuse Cases