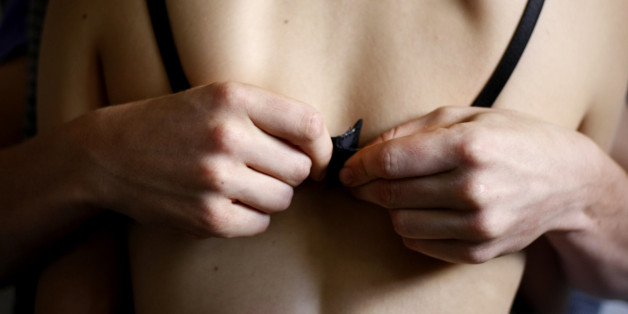 When it comes to extra-marital affairs, the French are the most forgiving nation in the world, according to a recent study. The U.S., however, is still as unforgiving as ever, ranking 27th on the list, right between Brazil and Ghana.
The Pew Research Center conducted a study in 2013 surveying people from 39 countries about their attitudes toward infidelity, asking the question: "Do you personally believe that married people having an affair is morally acceptable, morally unacceptable or is not a moral issue?"
France topped the list as most forgiving, with only 47 percent saying it was morally unacceptable -- a stat that is of particular interest in light of French President Francois Hollande's alleged affair with French actress Julie Gayet. (Though unmarried, Hollande has been in a relationship with Valerie Trierweiler, France's de facto first lady, since 2007.)
And while Hollande may be trying to deflect attention from his personal life, a survey conducted by the French Institute of Public Opinion highlighted by the Pew Research Center shows that 77 percent of French voters believe the affair is a private matter that only concerns the president. Twenty-three percent felt it was a matter of public concern.
So how did the rest of the world compare to France?
Germany came in second with 60 percent reporting infidelity as morally unacceptable, followed by Italy (65 percent), Spain (64 percent) and South Africa (65 percent).
The United States was 27th on the list, with 84 percent of people surveyed believing cheating on one's spouse was not acceptable. Interesting to note that other countries with similar views included: South Korea (81 percent), Brazil (84 percent), Bolivia (84 percent) and Ghana (86 percent). See the entire list here.
Keep in touch! Check out HuffPost Divorce on Facebook and Twitter.

BEFORE YOU GO
PHOTO GALLERY
Famous Extramarital Affairs