If you have a soft spot for the work of Ed Ruscha, you can appreciate the humor and stark beauty of the American road as well as the many gas stations and parking lots sprinkled along the way. However, we doubt your fandom can compare with Irish graffiti artist Maser's, who recently created a neon ode to the Pop Art icon in a Limerick City gas station. Playfully titled "No.27 -- A Nod To Ed Ruscha" in reference to Ruscha's 26 Gas Stations series, Maser transformed the abandoned gasoline hub into an explosion of geometric neon shapes.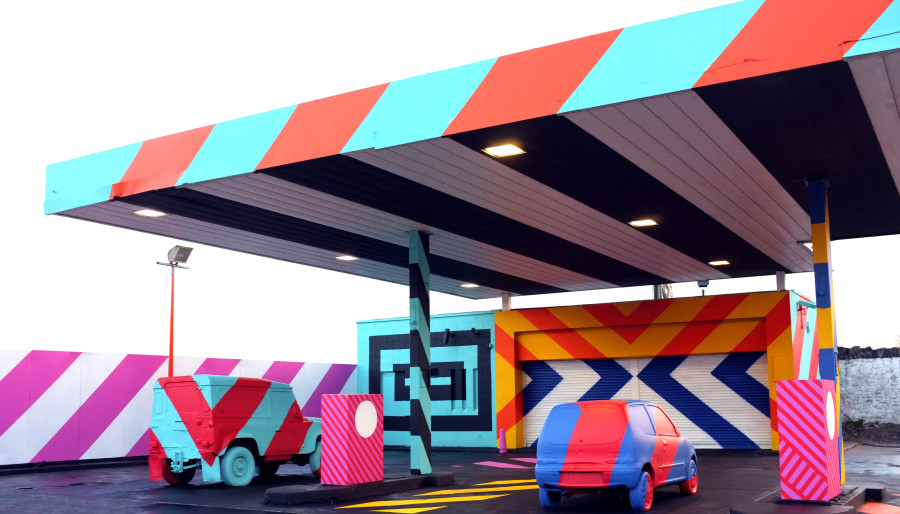 "I converted a derelict petrol station in Limerick city into an interactive installation, as part of a transformative urban art project," he explained in an email to The Huffington Post. "My work often boldly juxtaposes old and new, past and present in the architectural elements, the visual grammar and choice of pallet." While Ruscha works in muted black-and-white hues, capturing the serial nature of the American monuments that are gas stations, Maser revels in the individuality of this specific site, transforming the banal locale into a candy-striped visual playground.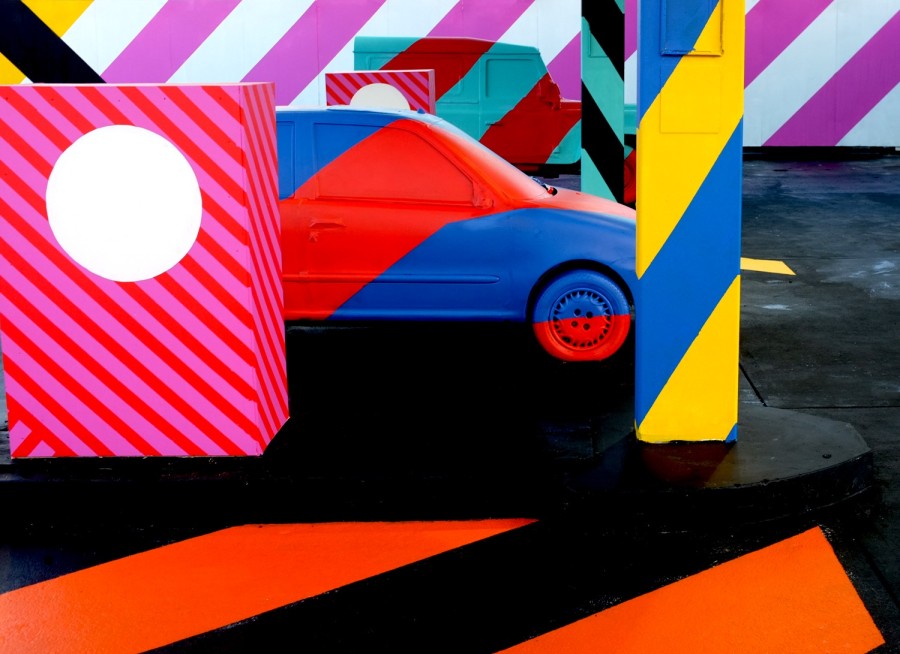 The installation is one out of a series of 20 redesigned sites organized by the Limerick City of Culture as part of the Draw Out -- Urban Exhibitionists Initiative. A statement for the initiative expands on Maser's project as follows: "Maser uses strong geometric prints and patterns to cut through space, lines offsetting each other in repetition, colors that are boldly complimenting and conflicting to create a dynamic energy that is fused with vibrancy, optimism and hope. He brings you to a place that is brighter, more alive and full of appreciation."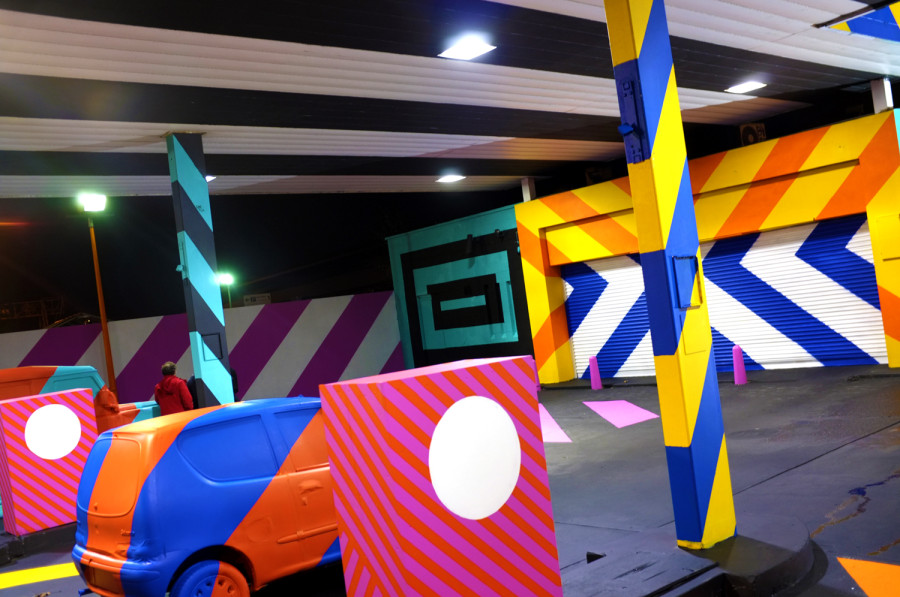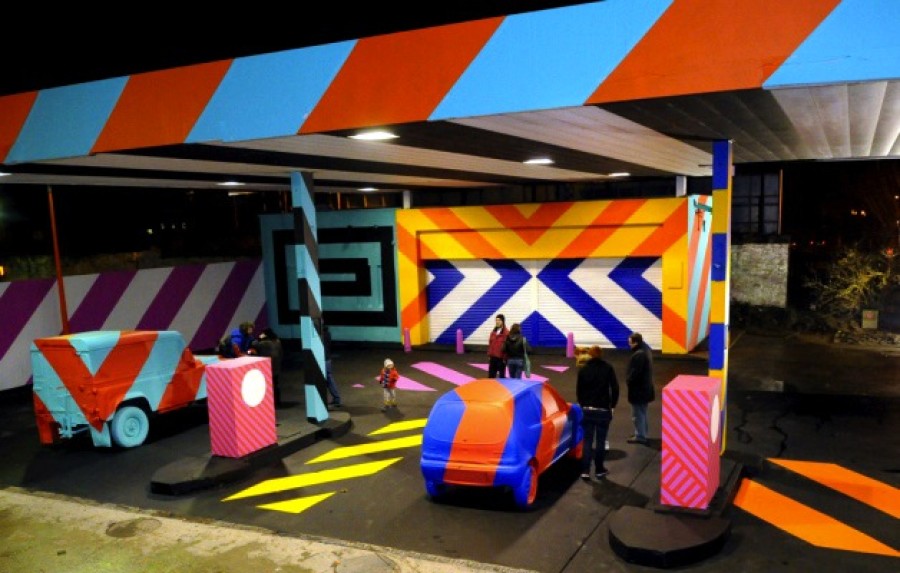 Compare Maser's remix to Ruscha's original in the slideshow below and let us know your thoughts in the comments.