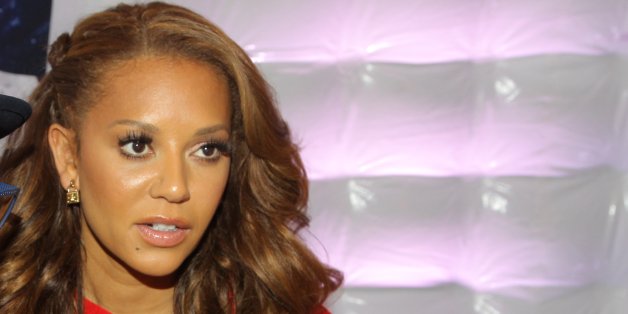 Former Spice Girl Mel B (full name Melanie Brown) had quite the scare this morning, when she rushed her 6-year-old daughter, Angel, to the emergency room.
Speaking on her Australian radio show, "2DayFM's Jules, Merrick & Sophie with Mel B," the singer said she took her daughter to a Los Angeles hospital after she started bleeding profusely out of her nose.
"This morning's been a little bit crazy because my 6-year-old Angel was feeling not very well yesterday, she was a little bit dizzy and had her first nosebleed, so I kept her off school," Brown explained, per E! News. "And then this morning she woke up feeling completely disoriented, and blood was just funneling out of her nose like no tomorrow. So I rushed her to the emergency room, I just literally left there like half an hour ago. She had a blood test, a heart murmur thing on ... poor little thing!"
The doctors are still unsure about Angel's sickness, added Brown, saying, "They've just done a bunch of blood tests so we're just waiting for that stuff to come back. But they're thinking it's either some kind of a heart murmur or a vessel infection or sinus infection. A lot is going on!"
The Daily Mail adds that Angel is Brown's daughter with Eddie Murphy.
BEFORE YOU GO
PHOTO GALLERY
Celebrity News & Photos