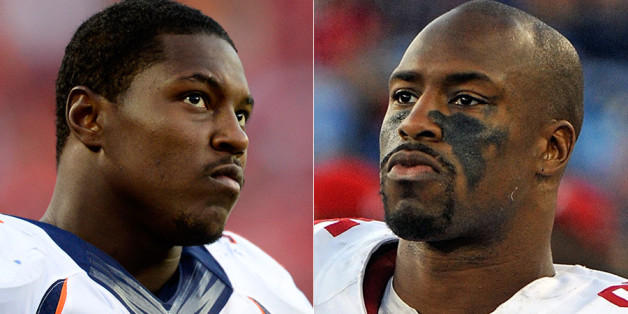 The NFL Playoffs are all about star power, particularly when you're dealing with legends like Tom Brady and Peyton Manning. And yet, with four teams remaining, there are key wildcards to each team, game-breakers or game-makers. Maybe it's a guy who doesn't always show up, but when he does, he makes all the difference.
With the AFC and NFC Championship games set for Sunday, here are the wildcards to watch for.
PHOTO GALLERY
NFL Championship Sunday X-Factors
For more NFL Playoff coverage, click here for the AFC preview and here for the NFC preview.
Email me at jordan.schultz@huffingtonpost.com or ask me questions about anything sports-related at @Schultz_Report and follow me on Instagram @Schultz_Report. Also, be sure and catch my NBC Sports Radio show, Kup and Schultz, which airs Sunday mornings from 9-12 ET, right here.
BEFORE YOU GO