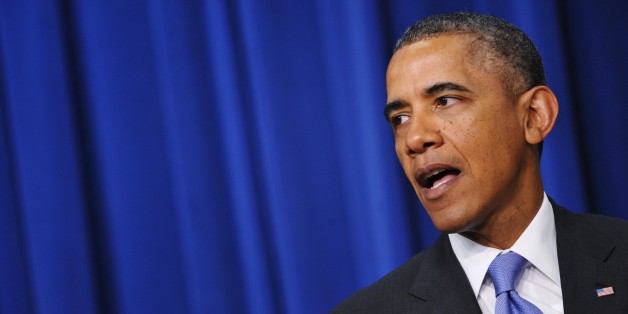 Top Obama administration officials spoke in a conference call Wednesday with leaders of American Jewish groups to warn against new Iran sanctions, the Jewish Telegraphic Agency reported.
The call, convened by the Conference of Presidents of Major American Jewish Organizations, involved two administration officials -- one from the Treasury Department, the other from Obama's national security team.
According to JTA, citing participants on the call, the Obama officials said new Iran sanctions proposed by Sens. Robert Menendez (D-N.J.) and Mark Kirk (R-Ill.) are "dangerous," given the fragile state of nuclear negotiations with Iran. They assured Jewish leaders that the interim agreement with Iran, set to begin Jan. 20, will prove sufficient over the next six months as conversations on a permanent accord continue.
The American Israel Public Affairs Committee, or AIPAC, and other pro-Israel groups have pushed hard for new sanctions since the U.S., Iran and other nations struck the interim nuclear deal in late November. Menendez and Sen. Chuck Schumer (D-N.Y.), another supporter of new sanctions, are close allies of AIPAC.
The conference call was a last-ditch effort by the White House to raise opposition to the push for new sanctions. Obama met with Senate Democrats Wednesday evening to relay a similar message, asserting that new sanctions may derail the delicate nuclear talks.
Rep. Debbie Wasserman Schultz (D-Fla.), another close ally of AIPAC, met with House Democrats at the White House to oppose the new sanctions earlier this week. Wasserman Schultz, a firm proponent of previous sanctions against Iran, said any new restrictions may jeopardize the nuclear negotiations.
BEFORE YOU GO
PHOTO GALLERY
Obama's Handshakes Around The World