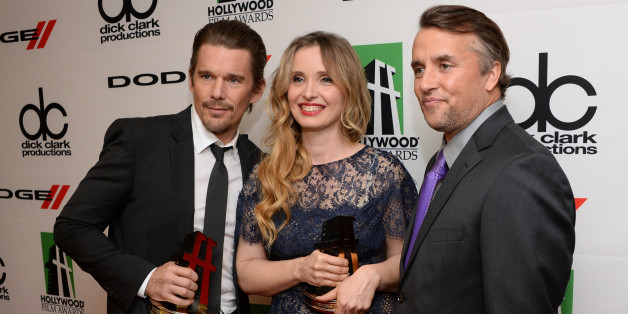 Ten of the best scripts of 2014 were selected Thursday (Jan. 16) for the 86th annual Academy Award nominations. The Oscars' writing awards are divided into two categories: Best Original Screenplay, which honors material not based on a previous source, and Best Adapted Screenplay.
BEST ORIGINAL SCREENPLAY
"American Hustle" -- David O. Russell and Eric Warren Singer
"Blue Jasmine" -- Woody Allen
"Dallas Buyers Club" -- Craig Borten and Melisa Wallack
"Her" -- Spike Jonze
"Nebraska" -- Bob Nelson
BEST ADAPTED SCREENPLAY
"12 Years a Slave" -- John Ridley
"Before Midnight" -- Julie Delpy, Ethan Hawke & Richard Linklater
"Captain Phillips" -- Billy Ray
"Philomena" -- Steve Coogan and Jeff Pope
"The Wolf of Wall Street" -- Terence Winter
Ridley, Ray, Winter, Nelson, Coogan and Pope, and Borten and Wallack are all first-time nominees. The categories' snubs include Joel & Ethan Coen ("Inside Llewyn Davis"), Tracy Letts ("August: Osage County"), Nicole Holofcener ("Enough Said"), Ryan Coogler ("Fruitvale Station"), and Alfonso & Jonas Cuarón ("Gravity").
Recent winners for Best Original Screenplay include Quentin Tarantino ("Django Unchained"), Woody Allen ("Midnight in Paris") and David Seidler ("The King's Speech"). Best Adapted Screenplay recipients include Chris Terrio ("Argo"), Alexander Payne, Nat Faxon and Jim Rash ("The Descendants") and Aaron Sorkin ("The Social Network").
For the full list of nominees, head here.
Ellen DeGeneres will host the Oscars on March 2 on ABC.
BEFORE YOU GO
PHOTO GALLERY
Celebrity News & Photos