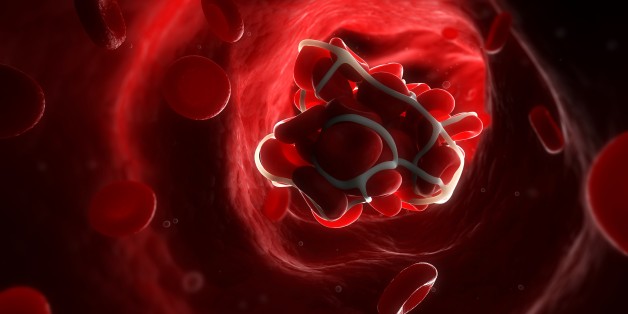 By Toni Clarke
Jan 15 (Reuters) - Merck & Co Inc's experimental blood clot-preventing drug vorapaxar should be approved to reduce the risk of further heart problems in people who have suffered a recent heart attack, an advisory panel to the U.S. Food and Drug Administration concluded on Wednesday.
The panel voted 10-1 in favor of the drug, which would, if approved, be sold under the brand name Zontivity. The FDA is not bound to follow the advice of its advisory panels but typically does so.
Results from a trial known as TRA 2P were "robust," panelists said, and justified approval for patients who had suffered a heart attack.
They agreed with the company that the drug should not be used in patients with a history of stroke, since there was an increased risk of bleeding in the brain in this group of patients.
"I think this drug addresses a real unmet medical need," said Dr. Philip Sager, consulting professor of medicine at Stanford University School of Medicine.
The vote followed a positive analysis by reviewers for the FDA, whose report, published on Monday, also recommended the drug be approved.
Vorapaxar works by preventing blood cells, or platelets, from clumping together and forming clots in the arteries, which can lead to heart attacks.
Other anti-platelets include aspirin and Plavix, which is made by Bristol-Myers Squibb Co. Merck's drug works in a different way, by inhibiting a receptor known as PAR-1.
The drug increased the overall risk of bleeding in clinical trials, though the risk in patients who had not had a stroke did not outweigh the drug's benefit, panelists said.
Still, Dr. Sanjay Kaul, a cardiologist and professor at UCLA School of Medicine who voted in favor of approval, urged the FDA to "do its due diligence" around the bleeding risk.
Each year about 190,000 Americans have a second heart-related event, according to Merck. Standard therapy to prevent a second episode often includes treatment with aspirin and Plavix. Vorapaxar would be given in addition to standard treatment.
"The results of today's advisory committee mark an important milestone in our effort to bring vorapaxar to appropriate patients with a history of heart attack," Dr. Daniel Bloomfield, who leads Merck's cardiovascular research, said in a statement. "We look forward to working with the FDA as it completes its review."
Merck has proposed that the drug's label urge caution when prescribing the drug for patients who weigh less than 60 kilograms (132 lbs) since the risk of bleeding in these patients appears to be higher than in heavier patients.
Panelists could not reach a consensus recommendation on how lower-weight patients should be treated. Representatives from the FDA said they will continue to discuss the matter before making their final ruling.
(Reporting by Toni Clarke in Washington; Editing by Nick Zieminski and Dan Grebler)