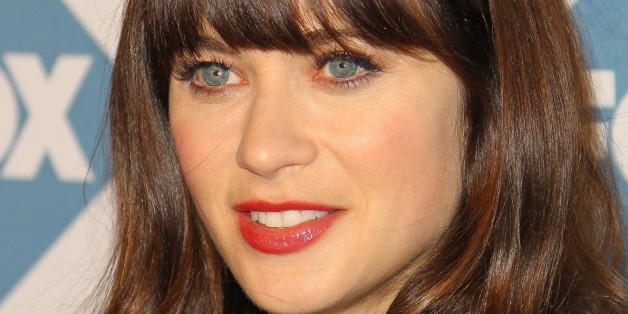 Not a "New Girl" fan? Zooey Deschanel's okay with that.
In an interview with Elle magazine, the actress discussed how delighted she is with the show, now in its third season.
"Plenty of people say, 'Oh, she only does this one thing,' but usually because they've only seen 'New Girl,' and yeah, that's what I do on 'New Girl,'" Deschanel said, referring to her quirky, "adorkable" onscreen persona. "I'm really proud of the show. You know you're truly proud of something when you don't even really care what other people think."
Deschanel went on to say that working on "New Girl" made her feel more powerful than ever.
"As an actor, you have more power in television than you in film. Maybe I say that because I'm a producer on my show, but you definitely get into the process a lot more," she said.
It goes without saying that Deschanel isn't the only one who's crazy about her show.
Because Prince is such a big fan of the series, the music legend is set to guest star in February as a "Nick and Jess shipper" who gets "right in the middle of trying to help [Nick and Jess] work through some stuff."
"New Girl" airs Tuesday at 9 p.m. EST on Fox.