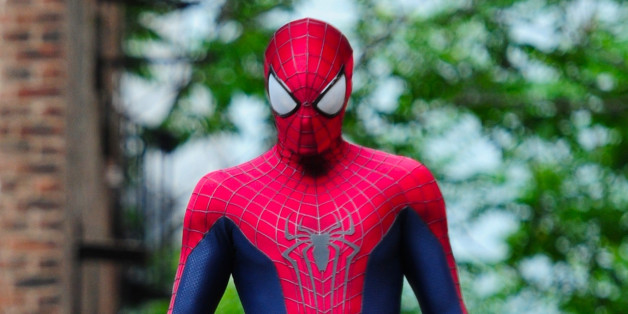 Colin Follenweider has been in an impressive number of hit blockbuster movies, including "Spider-Man 3," "Angels and Demons," "Avatar" and "Transformers: Dark of the Moon," but you've probably never heard of him or seen his face.
He's one of Hollywood's most sought-after stuntmen. Follenweider loves his work, but he calls himself "expendable." "Stuntmen are there for situations which are too dangerous for the actor," he said to The Daily Mail. "Ultimately, we're expendable where the lead in a film isn't."
Follenweider is a gymnast by trade and he spent time touring with Cirque du Soleil before becoming a stuntman for big-budget films. Since then, he has acted as a double for Paul Rudd, Shia LaBeouf, Kevin Bacon, Chris Evans and others.
'My biggest job was 'Spider-Man 3,'" he says. "I loved flying around the city on wires and being thrown from explosions."
Follenweider got his start in the industry with a small part in "The Princess Diaries 2" as a soldier who is knocked out of the way by a horse.
Since then, he has accrued 68 stuntman credits to his name, according to his IMDB page.
Follenweider doesn't seem to have updated his public reel since 2009, but this compilation of his moves is pretty impressive.
More recently, he posted a video of the stunts he performed in "Transformers: Dark Side of the Moon."
Read more about Follenweider and see photos of his stunt work at Daily Mail.
BEFORE YOU GO
PHOTO GALLERY
Celebrity News & Photos