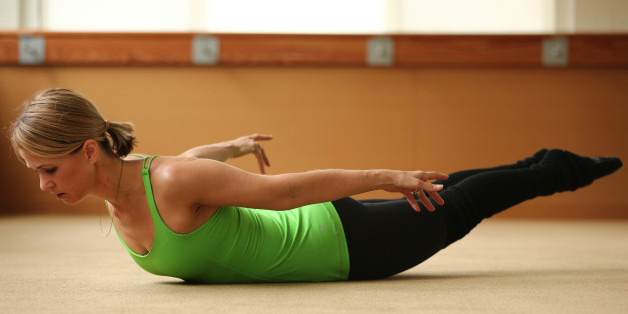 There are hundreds of wonderful sites on healthy living to be seen all over the blogosphere. Here at Fit Links, we'll introduce you to some that have caught our eye.
Ready to fall in love with a new workout? Follow this handy flow-chart from Fit Bottomed Girls to find the new routine that's right for you.
Awards season puts a whole host of celebrity bodies on display. In between all the "who wore what (and why?)," perhaps there's a little sweat motivation to be gleaned? POPSUGAR Fitness has compiled 10 great celebrity tips and tricks to inspire your next workout.
You don't have to do burpees or mountain climbers to call your workout a high-intensity interval training session. The proof: This 30-minute walking routine from SparkPeople -- no equipment required.
Trendy dance cardio workouts and barre studios are wooing some pretty unlikely new clients -- dudes. You won't believe some of the guy-friendly options sprouting up that Well + Good's collected.
New to dance cardio? Check out celebrity Zumba instructor Kass Martin's tips for what to expect at your first Zumba class:
PHOTO GALLERY
What To Expect At Your First Zumba Class