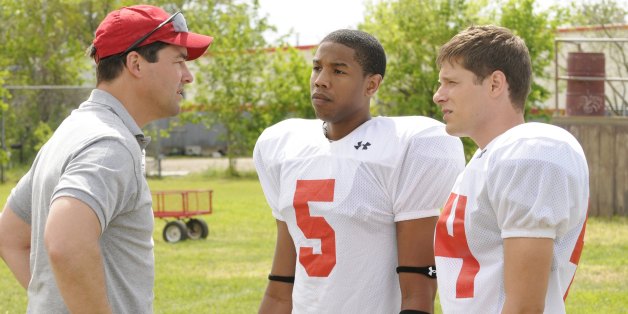 Ever wonder what could have happened if "Friday Night Lights" hadn't ended? Grey Damon has some answers.
Although the actor only appeared in the fifth and final season of the beloved NBC series, he recently opened up to E! Online about what could have been for his character Hastings Ruckle.
"My character kind of got cut short because we didn't know the show was going to stop," Damon admitted. "They had big plans, but when it came down to it, we had to wrap up all the previous cast."
"I was going to have problems with my father," he continued. "I think they were haggling with the idea of Jess (Jurnee Smollett-Bell) and Hastings, there was going to be that tension there, and that's why at the beginning of the season you sort of see that."
If you ask us, a "Friday Night Lights" movie would be the perfect way to tie up Hastings' storyline, but the idea of a movie was nixed last month. And Connie Britton, who starred as Tami Taylor, isn't exactly in mourning.
"I think that the decision needed to be made, and there's been so much going back and forth about it now for so long," Britton told Vanity Fair. "And I feel like the only way that was ever going to work is if it just fell into place beautifully, and if everybody was on board, because we couldn't do anything to risk what 'Friday Night Lights' has already been."
BEFORE YOU GO
PHOTO GALLERY
NBC's New Shows 2013-2014