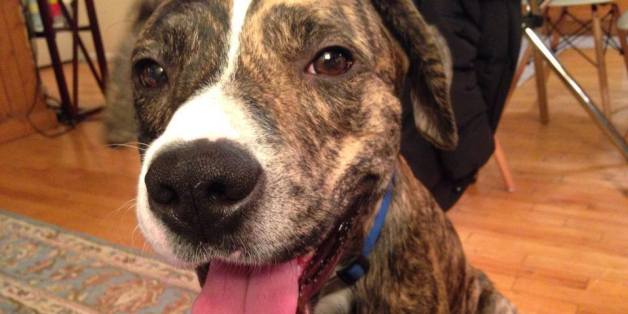 Concerned strangers used social media to bring a three-week search for a missing dog in New York City to an end earlier this week.
Tigger, a labrador-pit bull mix, got loose during a walk on Dec. 20 and disappeared, according to Yahoo News. The couple who owns him, Manny Benor and Valerie Aranov, posted flyers around the city and created a Facebook page called "Help Find Tigger" to mobilize a search party.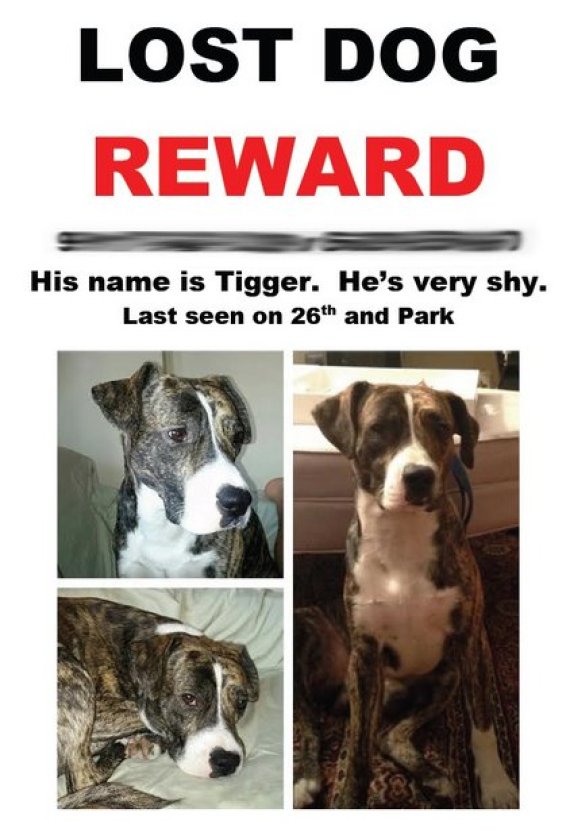 The diligent couple updated their Facebook page almost daily, and more than a thousand followers joined their efforts.
Finally, a man contacted them saying that he found a dog that matched Tigger's description on the Lower East Side of Manhattan.
On Monday, almost a month after Tigger went missing, a post on the Facebook page read:
WE HAVE FOUND TIGGER!!!!!!!!!!!!!!!! He is home safe and sound. A VERY kind man was taking care of him, and his friend saw the flyer and told him that he thought that someone was looking for him.. He called us today and we went to pick him up tonight. Thank you, thank you, thank you to everyone for all of your love and support and prayers. Without your help and flyering we would have NEVER found him!!!
The couple is clearly ecstatic to have their sweet pup back home.
h/t Yahoo News
BEFORE YOU GO
PHOTO GALLERY
Lenny The Lentil