Little North West is growing up so fast!
Kim Kardashian shared new photos of North when she stopped by "The Ellen DeGeneres Show" for an interview set to air Friday, Jan. 17. The reality star's baby girl is 7-month-old and looking all grown up. In the latest snapshots, she's wearing a big pink bow on her head and laughing.
"She changes all the time," the 33-year-old explained. "One day she'll look like Kanye. One day she'll look like me. It's so crazy. And her personality is so cute. She is really calm and really quiet."
"The pregnancy, I wouldn't really wish that upon anyone. Anyone," she added.
Something she does have to look forward to is her wedding to West, who popped the question on Kardashian's birthday back in October. She was truly shocked by the proposal.
"So when we got there, and we pull up, and we're in this baseball field, honestly, that's something Kanye would do just if he felt like it for one night even if it wasn't my birthday," she said. "He's the most romantic guy I have ever met. He is better than any movie, like, romantic novel, like, he is ... so amazing. I truly was surprised."
Kardashian wouldn't reveal a date for their big day, but said that they plan on getting married "somewhere out of the country." DeGeneres presented Kardashian with a bridal bikini, complete with a tulle sarong.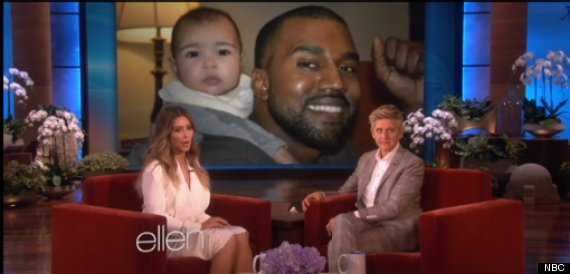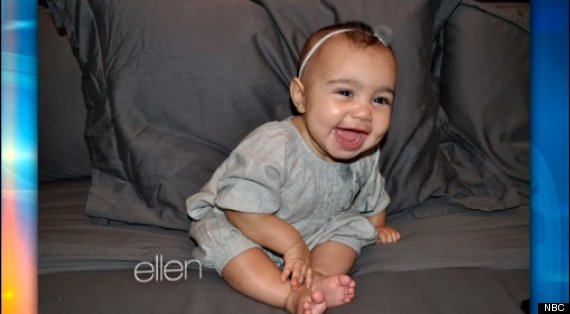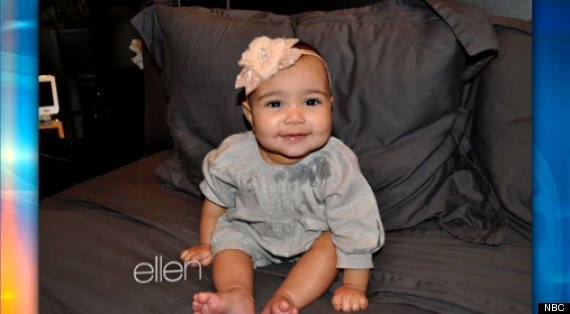 BEFORE YOU GO
PHOTO GALLERY
Kim Kardashian Through The Years