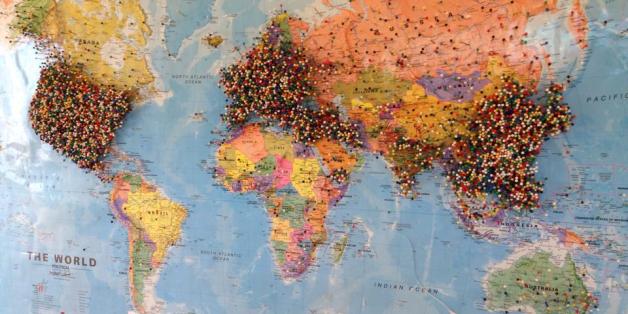 Phil's Fish Market is located in Moss Landing, a small inlet near the coast of San Francisco. The cozy family eatery is famous for its cioppino, but other than the simple fish stew and local marine research center, there's not much to speak of in Moss Landing-- with just over 200 residents, the peninsula is pretty darn empty.
Then how is the restaurant's "where are you from" map covered in pins from visitors around the world?
"It's real. It's not a fake," Phil's crew member Juanita Quintanilla told the Huffington Post. "This restaurant is in a little tiny town, and you wouldn't go out of your way to come here. But people do."
The world map -- which Quintanilla replaces every two to three years because it gets so crowded -- has pins marking every corner of the planet, from the coast of Peru to the heart of Russia to the Australian outback. Each was placed by someone who recently dined at Phil's.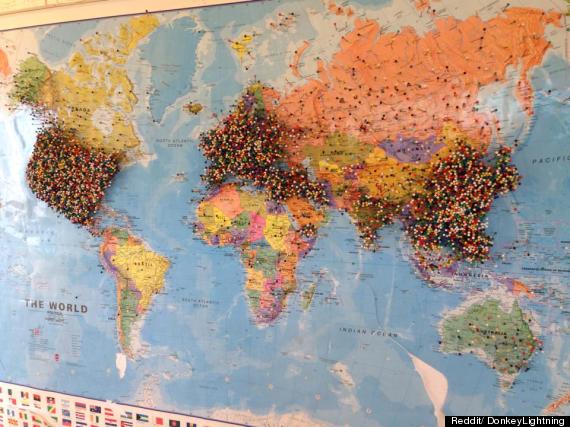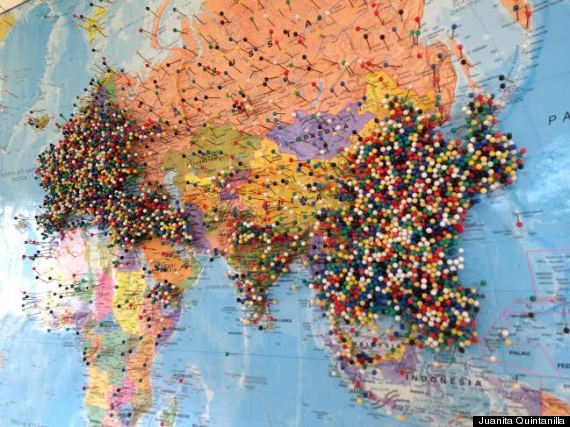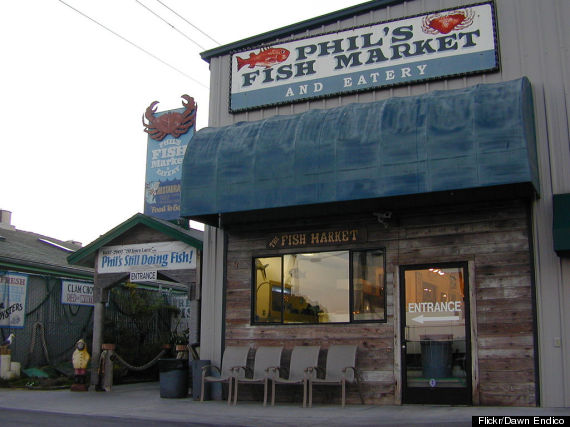 Every Friday for 13 years, Quintanilla has refilled the magnetic plates in the restaurant's hallway with about 500 pins. Customers use them to mark their hometowns on maps of the world, the United States, and California. Each map is equally bursting with dots, and Quintanilla says people spend hours examining the homelands of Phil's fans before them.
The map is a testament to the far-flung trips we take nowadays, thanks to globalization, the accessibility of air travel, and the Food Network, on which Phil's has been repeatedly featured.
"We get every walk of life coming in here," Quintanilla said. "You would be surprised."
After looking at Phil's maps, we already are.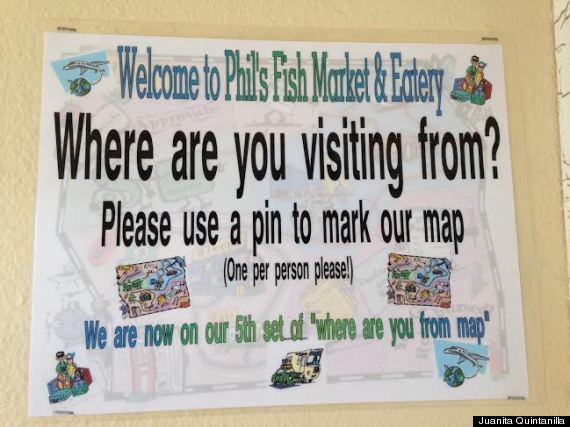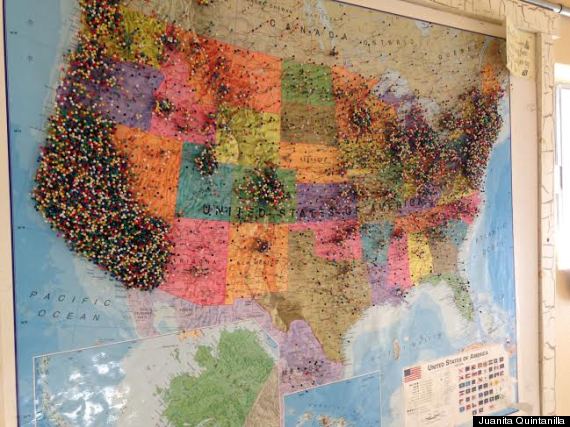 BEFORE YOU GO
PHOTO GALLERY
San Francisco Notables' Favorite Local Spots