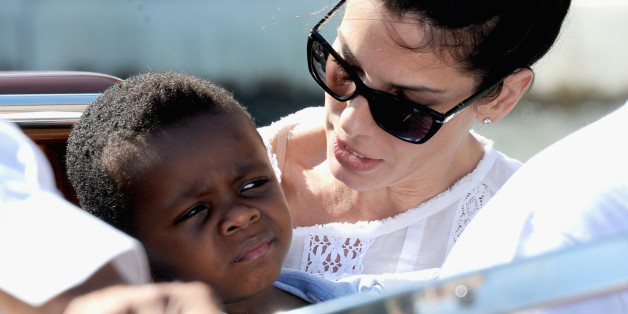 Being nominated for an Academy Award is, obviously, a huge honor that puts actors and actresses on a whole new level professionally. But, when you're also a parent, Oscar doesn't change much.
Sandra Bullock told the New York Times, in reference to her Best Actress nomination for "Gravity":
"I don't think it ever stops being an absolute thrill, but I do have an immediate leveler... I still have to get up and make lunch for a little person, and pray -- please, dear God -- that he eats something I put in his lunchbox today."
Bullock adopted Louis Bardo Bullock in January, 2010 -- just two months before winning her first Oscar for Best Actress in "The Blind Side." Soon after, she told People about life as a mom: "You wake up, you feed, you burp, you play, you do laundry ... I'm still in that stage where I'm just amazed with him and at life."
All together now. Stars, they really are just like us.
BEFORE YOU GO
PHOTO GALLERY
2014 Oscar Snubs & Surprises