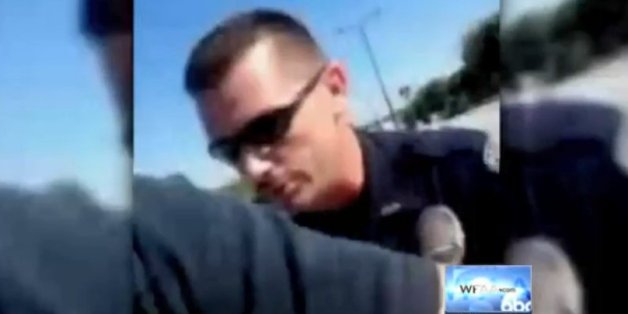 A man arrested last year for holding up a homemade sign to warn drivers of a speed trap is now facing a court battle and trying to clear his name.
Although the Texas has no specific law against warning drivers of speed traps, the Dallas Observer reports, 33-year-old Ron Martin, of Frisco, Texas, was originally charged with violating the city's local sign ordinance, which says that anyone holding a sign must be on private property, according to WFAA-TV.
Martin was reportedly standing in the median of a six-lane highway when he was nabbed by police on Oct. 23. He had his first court appearance Wednesday.
The professional sign-maker, who also works as a mechanic, told MyFoxDFW that he's filed about 10 complaints with Frisco city police about speed traps that he considers unsafe.
"They hide behind signs and they use their motorcycles sitting in the road, sun going down, without lights or anything," Martin told the local station.
Police say they've seen Martin before. The officer who arrested Martin in October said he'd seen him two other times that month doing the same thing, MyFoxDFW reports.
Compared to some states, Texas seems to be relatively permissive when it comes to people warning drivers about speed traps. As ABC News notes, in some states, like Arizona, it's illegal even to flash your headlights at oncoming cars.
Martin recorded his arrest on his cell phone. Watch the video below.